1. Ohrid Old Town
One of Ohrid's big draws is the city's Old Town that covers the hillside west of the city center. Venturing uphill from anywhere in the Bazaar will soon bring you into the streets of the Old Town, where the crowds of tourists fade away. Here you'll see lovely old and quaint houses and feel a far more relaxed atmosphere. It really is just nice to walk about and appreciate what the city could have once been like.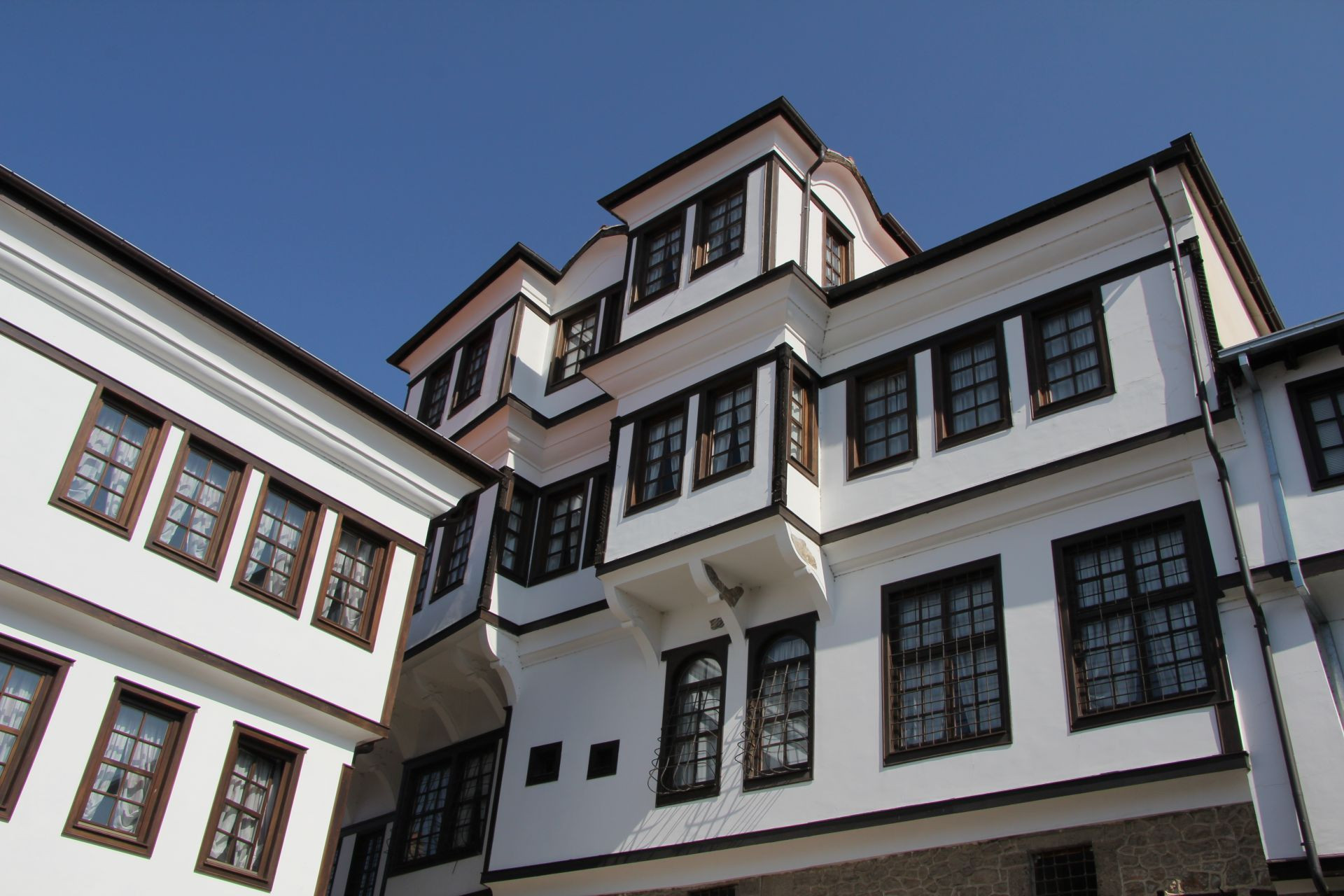 2. Samuel's Fortress
Samuel's fortress is situated on the hill in the center of modern Ohrid. This fortress consumes the city's skyline and was once one of the most impregnable strongholds in the Balkans that crown the city of Ohrid. Today, 18 towers and four gates still remain from the original structure. With its strategic location overlooking the town and the lake, it provides an ideal place for taking in the whole panorama of Ohrid and its surroundings.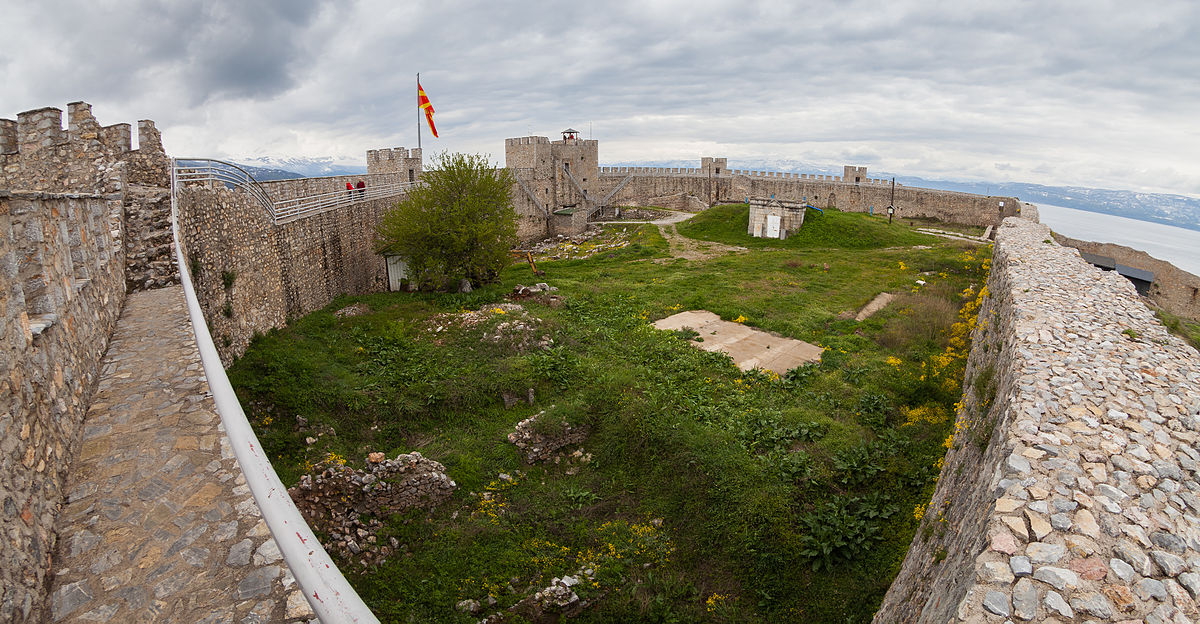 3. Ancient Theater
Situated in the heart of the old town, the Ancient Theatre is a popular historical building that tells a lot about the rich history of N.Macedonia.
The Theatre is an example of buildings that belong to the Hellenistic period, actually, it is the only construction in N.Macedonia that originates from this period. Nowadays, the Ancient Theatre in Ohrid is a place where the annual Ohrid Summer Festival occurs, also many manifestations and cultural events during the whole year can be seen on the stage of the Ancient Theatre.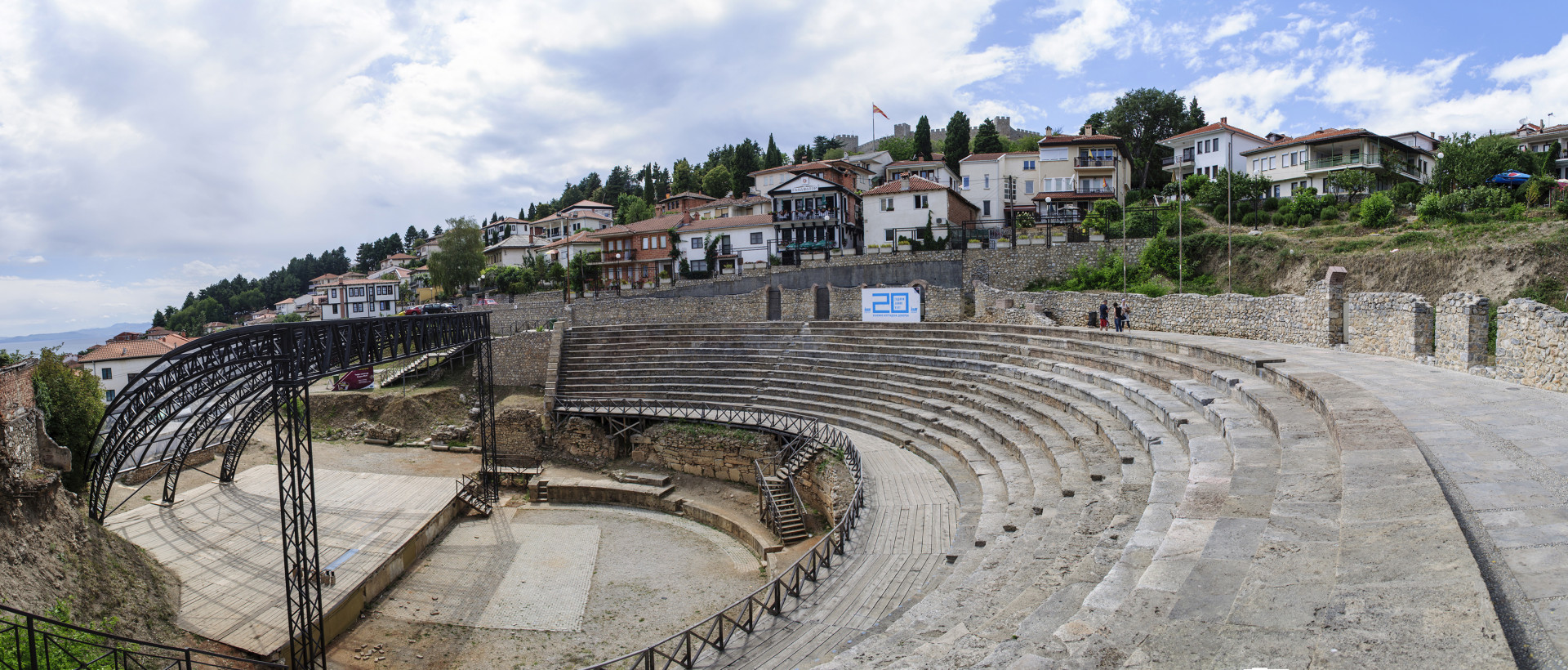 4. Museum on water "Bay of bones"
The museum on water, otherwise known as Bay of Bones, is an archeological complex located near Gradishte and Pestani along the Ohrid coast. Combined with picturesque scenery and the crystal blue lake, the archeological complex is incredibly captivating. Placed along the Ohrid shore, on a fairly isolated and remote location, the museum is one of the most attractive places within this region. You will snap your camera left and right, capturing the beauty of the yellow settlement as it provides a nice contrast to the vast crystal blue lake. The pictures, regardless of your gear, will look surreal and amazing.
5. National Park Galicica
From the National Park Galicica stretch the stunning views of the Ohrid Lake and Prespa Lake. It is especially attractive for visitors to observe the two beautiful lakes at the same time. The landscape attractive, aesthetic and rare values also apply to the mountain characteristics Galicica owns. Its pristine setting is what attracts hikers, birdwatchers and nature enthusiasts to come and enjoy the breathtaking views. The National Park Galicica offers visitors numerous recreational and tourist attractions, for those who want to get in touch with nature.