N. Macedonia is the hidden gem in the center of the Balkan. With its lively culture, delicious food, unique flora and fauna and the warm hospitality from local people you really should consider visiting this beautiful destination.
With its UNESCO world heritage national parks, dramatic mountain ranges and the captivating Lake Ohrid, the country is home to some of the continent's most jaw-dropping scenery, as well as a host of hidden, gorgeous destinations. This little but pleasant country located in the center of the Balkan has been the center of attraction over the centuries due to its convenient geographical location.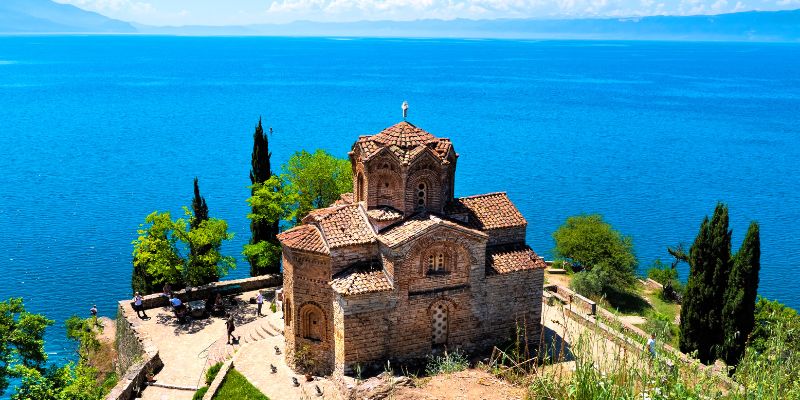 Skopje the capital of N. Macedonia is a very attractive tourist destination with its fortress, cultural and historical monuments, archaeological sites, caves in canyon Matka and a health spa in the eastern part of the city. In the last decade its centre was transformed into an ancient civilization. Towering warrior statues, gleaming, enormous neoclassical buildings, marble-clad museums, hypnotic mega fountains and plenty of lions.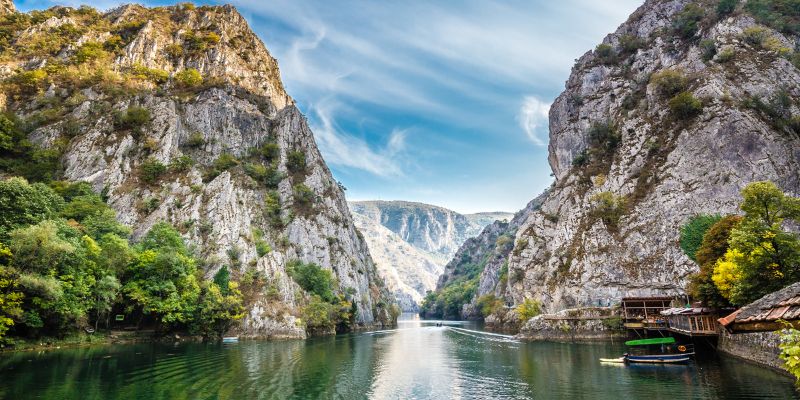 Around the world you might hear stories about Balkan Jerusalem, told by impressed visitors of Ohrid, most seductive destination in N. Macedonia. It sits on the edge of serene Lake Ohrid, with an atmospheric old quarter that cascades down steep streets, dotted with beautiful churches and topped by the bones of a medieval castle. Traditional restaurants and lakeside cafes liven up the cobblestone streets, which in high summer can be very lively indeed.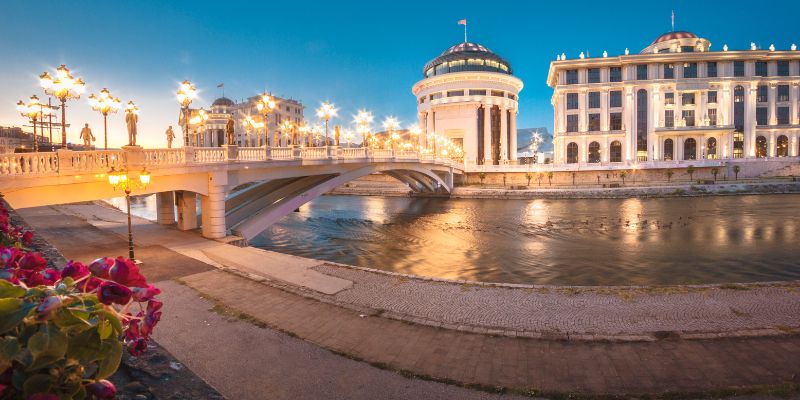 Ohrid is small enough to hop from historic monuments into a deck chair and dip your toes in the water, a lovely little town beach and boardwalk make the most of the town's natural charms.
N. Macedonia is a country with a multi-ethnic structure of population where different nations live together. During your travel in N. Macedonia you can hear people speaking Macedonian, Turkish and Albanian at the same time. If you think what would we eat in N. Macedonia, don't worry at all. Besides the dishes where you can feel the breeze of the Turkish cuisine, the local food will impress you too.
If you are a nature and history lover and if you want to visit a country with hospitable and friendly people why don't you visit N. Macedonia?