If you forgive the immediate use of such a hackneyed phrase, we're here to tell you that Serbia is an undiscovered gem. The Balkan nation is a land where east meets west, both in an ideological and geographical sense. It blends the best and worst of both into one magnificently abrasive cocktail. Serbia is a land of tranquility and noise, of peace and conflict, and of spirit and science. If you allow a second hackneyed term, you could call it a contradictory gem as well.
Named as one of the top 10 cities for its nightlife by National Geographic, Belgrade, the capital of Serbia is home to a huge number of urban charms. The capital's vibrancy sits alongside its numerous historical sites, such as Kalemegdan, an imposing 1st century fortress. Belgrade is located at the intersection between the Danube and the Sava rivers, mix of old and new styles, from 19th century buildings to Art Nouveau structures.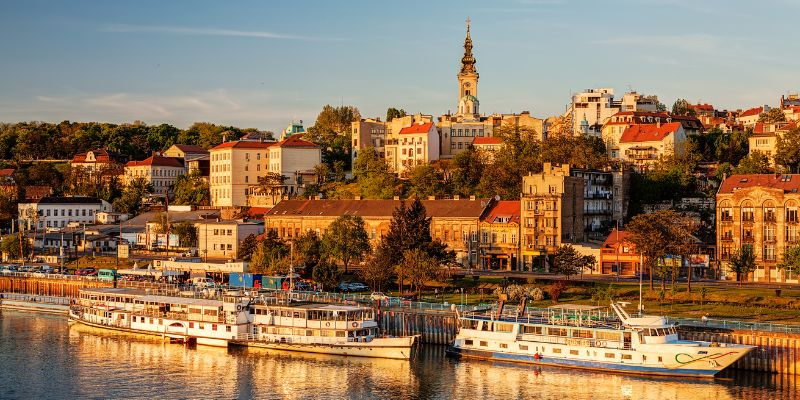 Meat lovers will be in their element here, and you won't find more succulent grilled meat anywhere in the region. Food is ingrained into day-to-day life in Serbia and meal times aren't simply the sustenance-focused activities they have become in the West. Don't dream of leaving some food on your plate, however, as a meal isn't over until the plate is completely clean.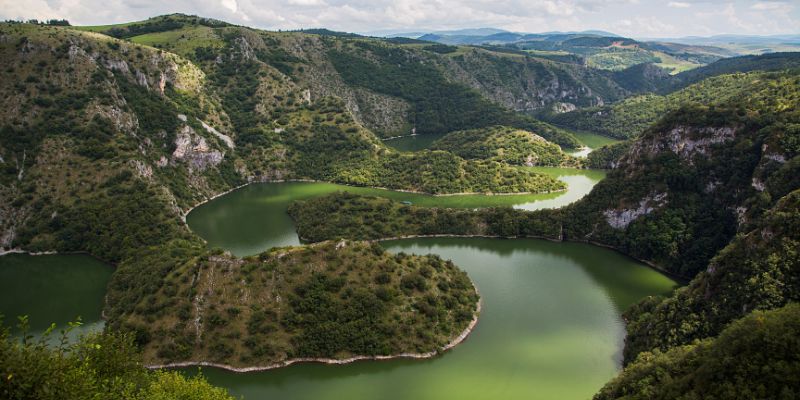 What makes Serbian landscape so diverse, are its various natural features located near each other in a relatively small geographical area. There are colossal mountains, plains, mild forested landscapes with series of streams and calm rivers, steep canyons and gorges, enchanting caves and thermal springs that have been used for healing since the age of Romans.
Serbia has something for everyone, from lively urban attractions, to calm and peaceful towns and villages that dot the magnificent countryside. It is also known for being a one of the cheapest destinations in the Balkans, so if you are planning a trip to the region then Serbia is well-worth a visit. Whatever you do, don't be put off by Serbia's often uncomfortable history. Times have changed, and this is one place not to miss.