The part of the team from DMC Balkans Travel & Events is in Malaysia.
MATTA FAIR®, Malaysia's premier travel extravaganza providing global exposure and endless business opportunities in this exciting era of groundbreaking travel innovations and technological advent.
The MATTA FAIR® occupied a total space area of over 29,000sq. metres comprising of Hall 5, 4, 3, 2, 1, 1M & Linkway of PWTC, Kuala Lumpur, Malaysia.
The MATTA FAIR® will provide visitors with a host of exciting and value for money travel options and excellent business and travel opportunities.
In essence, all the attractions that have made MATTA FAIR® the No. 1 Consumers' Travel Fair in Malaysia will also be at every MATTA FAIR® plus many more new and exciting items. 100,000 or more visitors from Malaysia, ASEAN and the rest of the world are expected to visit the fair.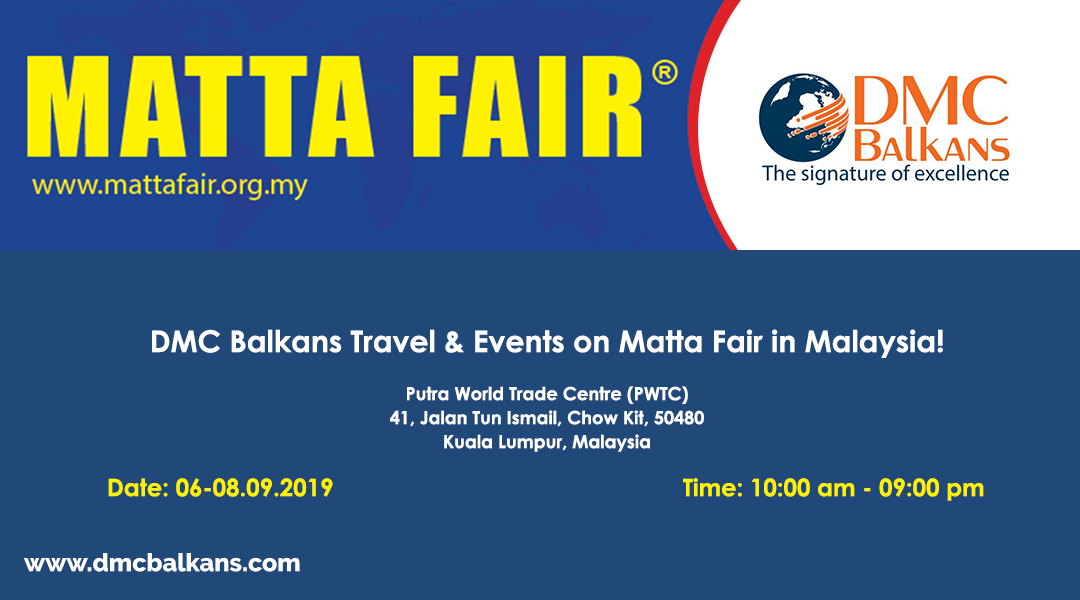 HIGHLIGHTS
Live indigenous cultural performances.
Live multi-national cultural performances.
Buyers' Contest and other contests/redemptions.
The part of the team from DMC Balkans Travel & Events, is in Malaysia. To meet our representatives please visit Matta Fair, Putra World Trade Centre (#PWTC), 41, Jalan Tun Ismail,
Chow Kit, 50480 Kuala Lumpur, Malaysia.
Date and Time: 06-08.09.2019 from 10:00am till 09:00pm!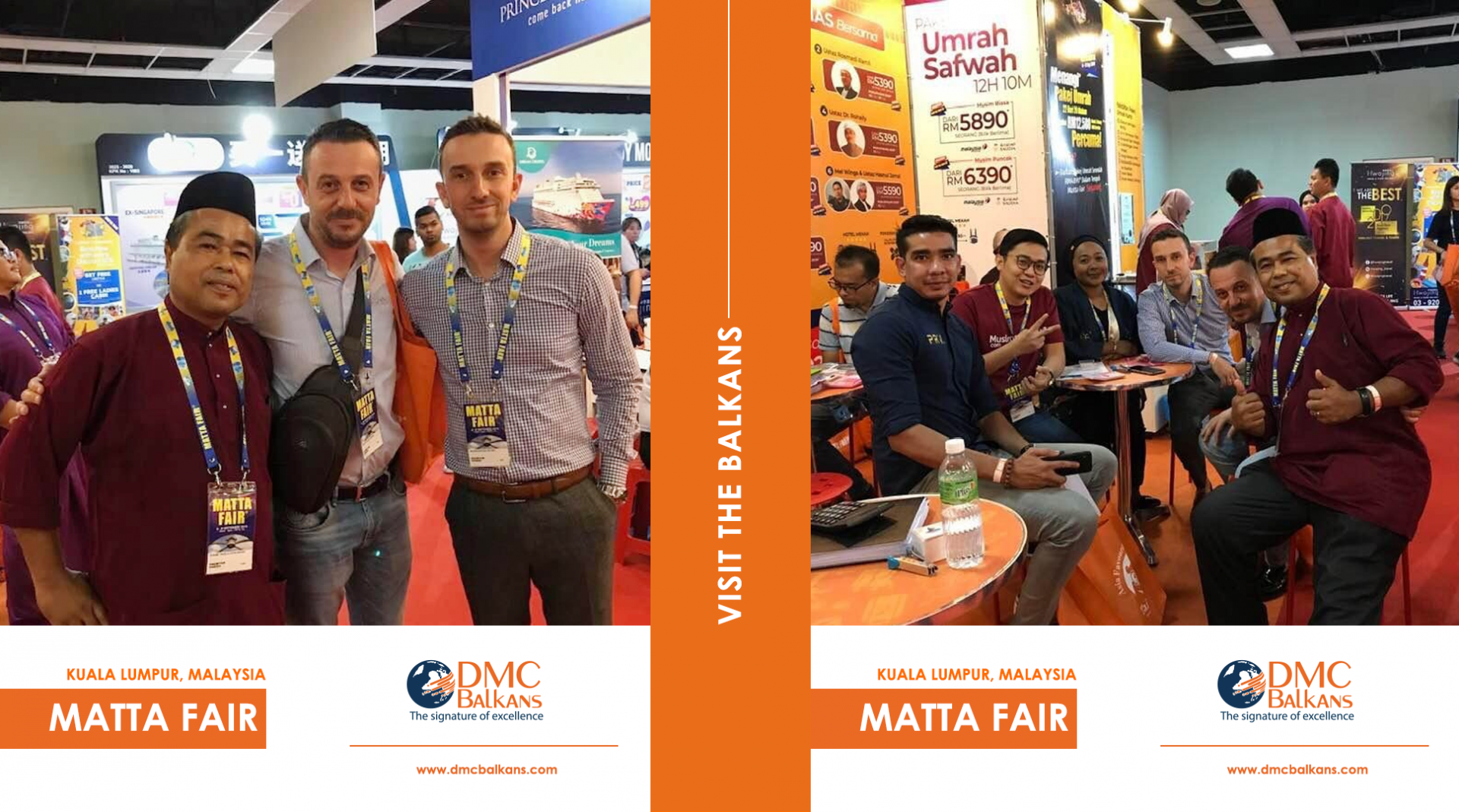 Our team will offer you tour packages and programs for Balkan countries! You can contact us on 00 389 77 739 000 or write it on What's App!

We are a Full-Service-Incoming Tour Operator, we are the signature of excellence!