The part of the team from DMC Balkans Travel & Events is in Indonesia
TTC is Jakarta-based hub for travel and hospitality industry. TTC specialized in managing tourism and hospitality event and training and development for the human resource in those industry.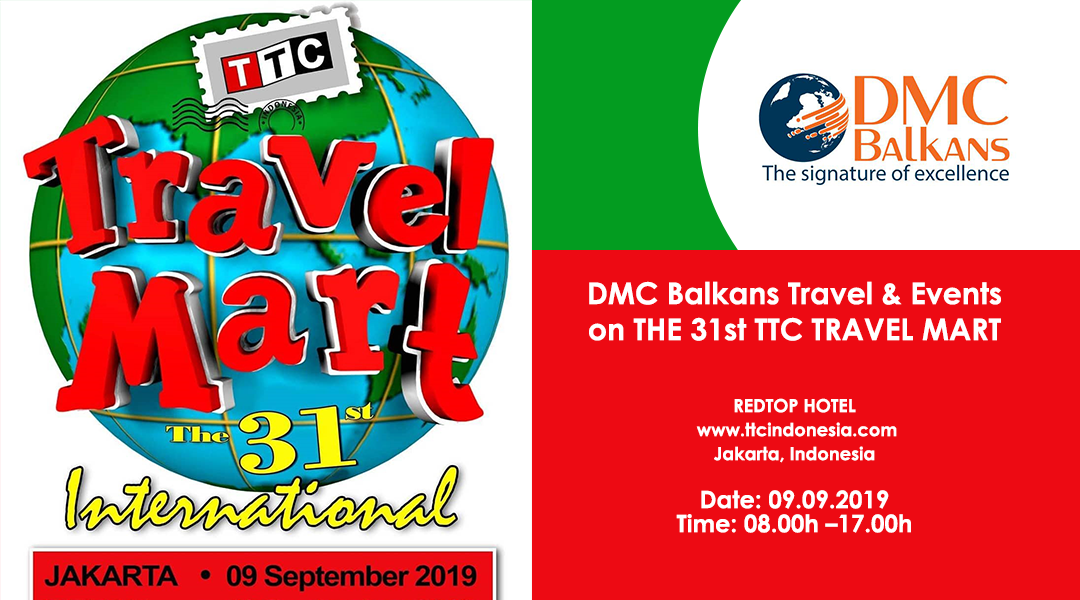 Vision: Becoming the most reliable partner for hospitalities development business for Indonesia
Mission: Helping business to grow by providing business networks Helping business to grow by developing the human resources.
Known as the only B2B travel mart in Indonesia that arranged independently.
TTC Travel Mart give chances for domestic and overseas tourism providers to meet and create potential tourism product and package.
The part of the #team from DMC Balkans Travel & Events, is in Indonesia. To meet our representatives please visit The 31st International Travel Mart, Redtop Hotel in Jakarta.
Date and Time: 09.09.2019 from 08:00am till 17:00pm!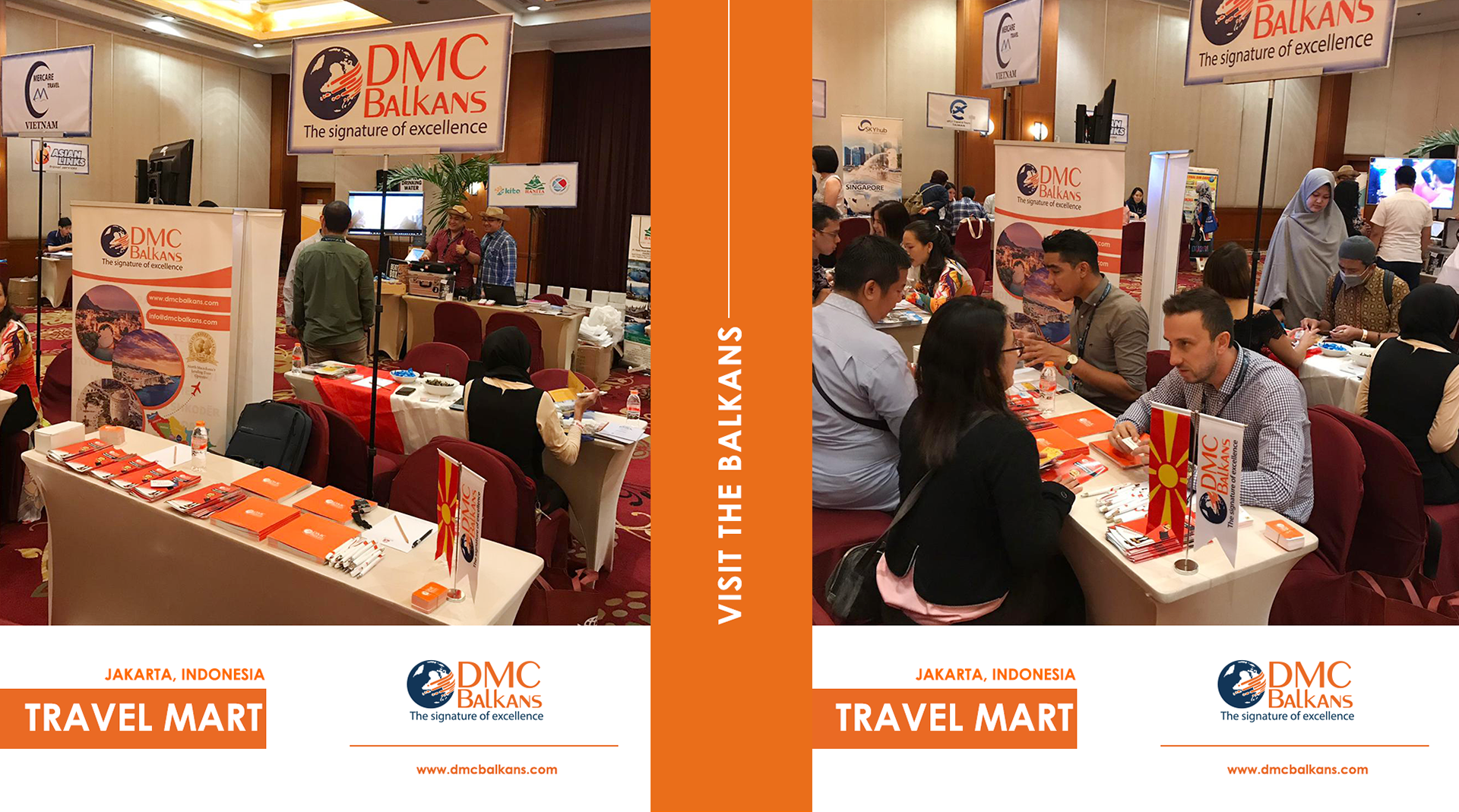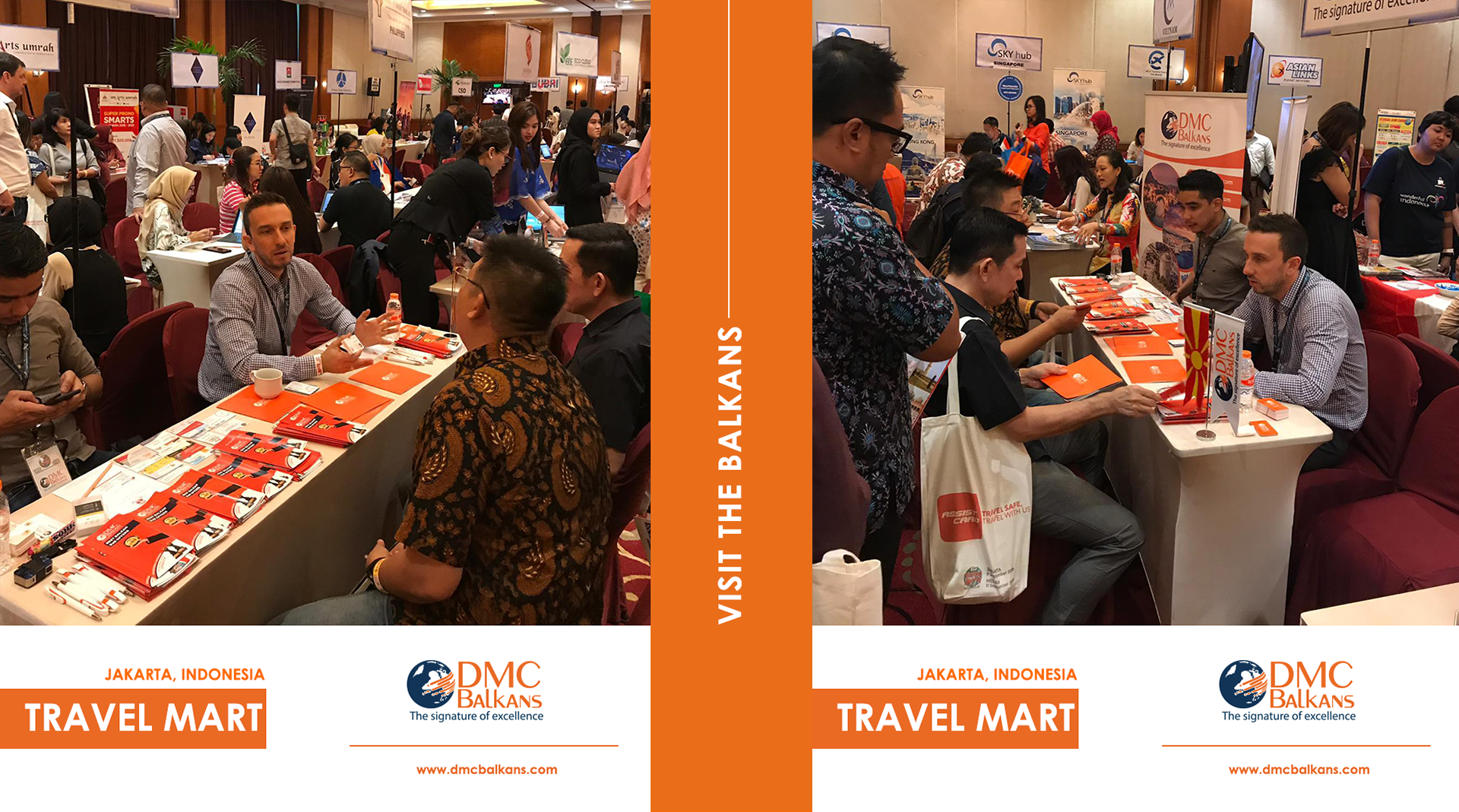 Our team will offer you tour packages and programs for Balkan countries! You can contact us on 00 389 77 739 000 or write it on What's App!
We are a Full-Service-Incoming Tour Operator, we are the signature of excellence!