Discovering N.Macedonia without visiting the Saint Naum Monastery is an incomplete trip.
Without any doubt, St. Naum Monastery is one of the most attractive tourist destinations in N.Macedonia. Located on a rocky outcrop at the southernmost part of Lake Ohrid near the Albanian border, provides breathtaking panoramic views of the entire bay. With a wonderful surrounding area, it is a popular day trip where you can enjoy both nature and religious heritage.
Once inside the complex, you can pay your respects at the ancient monastery with serene surroundings, picturesque scenery and religious history. The Monastery of St. Naum sets the prevailing archetype that runs through the entire country of N.Macedonia. This is truly a land where wonders of nature blend perfectly with some of the most captivating monuments of religion.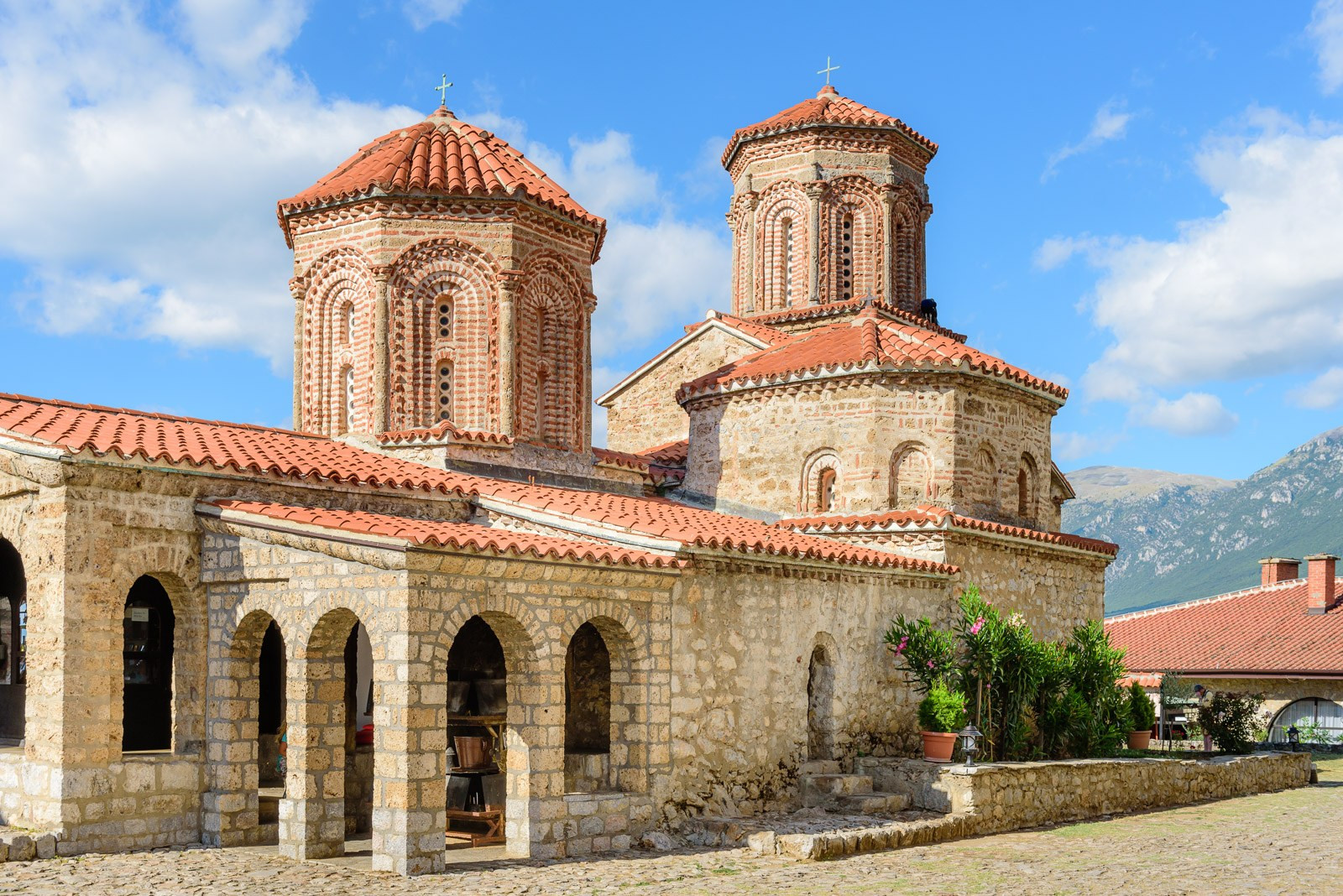 Known as a living saint for the many miracles he performed, St. Naum of Ohrid died in 910, at the old age of 80, and was buried inside the monastery. Myths and legends say that you can bring your ear to the stone coffin and hear his heartbeat even today.
The core of the monastery complex is a lush and serene garden, with fountain streams and colorful peacocks. An attraction on its own, these birds are a popular highlight of the entire region as well. The peacocks are decorating the yard, so make sure to capture a few photos while they parade around the church.
Once you're finished exploring the Monastery of St. Naum, walk back down to the river for a boat ride of the crystal-clear emerald springs of the Drim River. You can take a local rowboat for a half-hour tour of this mini natural paradise. The springs will definitely take your breath away, and you will fall in love with the forest and nature surrounding them.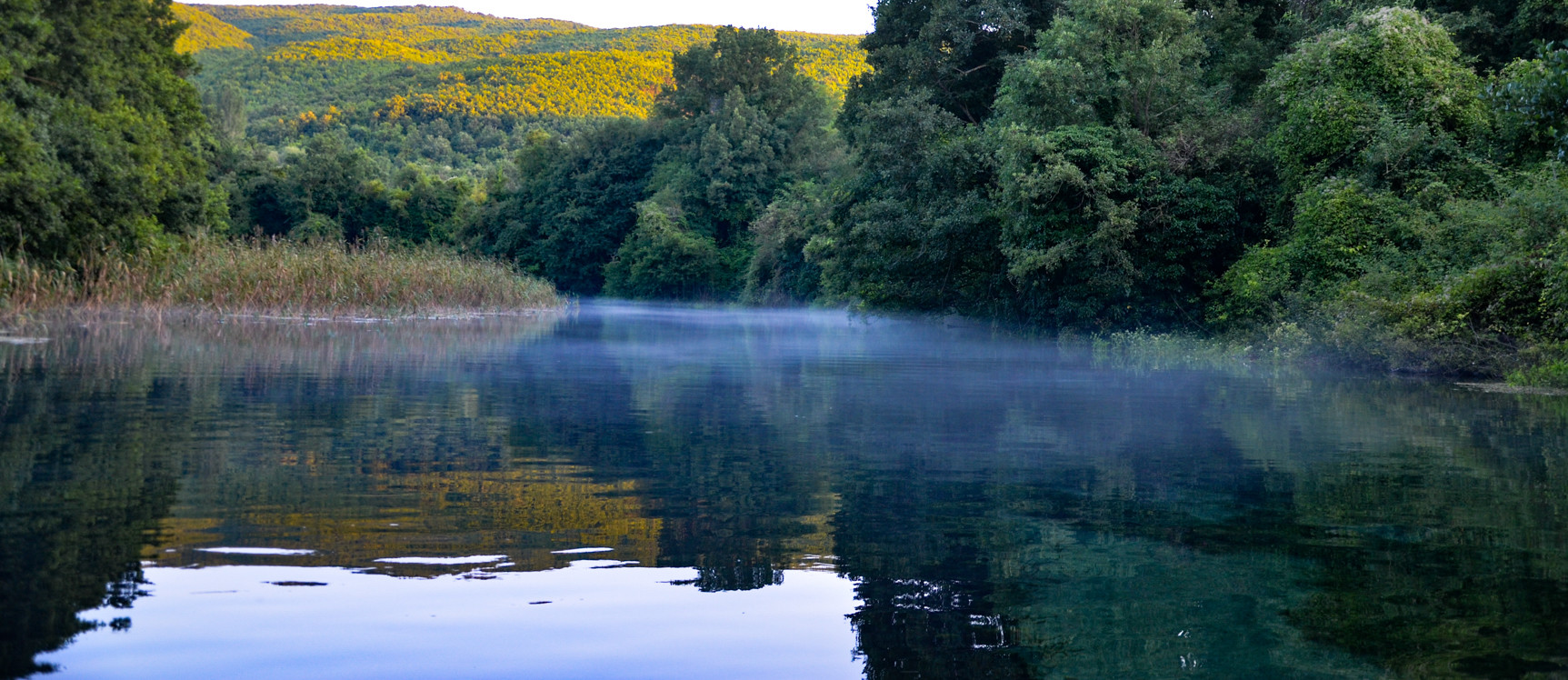 Discovering N.Macedonia without visiting the Saint Naum Monastery is an incomplete trip. Complete it by contacting us, so we will be happy to help you with the organization. We are sure that you will have unforgettable memories!