Let's start with a pretty simple reason to visit Sarajevo – it's the largest city and capital of Bosnia Herzegovina.
Ringed by mountains, Sarajevo is a singular city with an enticing East-meets-West vibe all of its own. It was once renowned as a religious melting pot. Sarajevo is one of those rare cities where, during a ten-minute walk, you can see places of worship for the world's most important monotheistic religions: Orthodox and Catholic churches, synagogues and mosques. All of these traditions have given Sarajevo a specific aroma and a particular cultural mix.
Let's start with a pretty simple reason to visit Sarajevo – it's the largest city and capital of Bosnia Herzegovina. Together that makes it the perfect first step into exploring Bosnia Herzegovina for visitors. Whereas venturing out into the nation's countryside comes with its own set of challenges.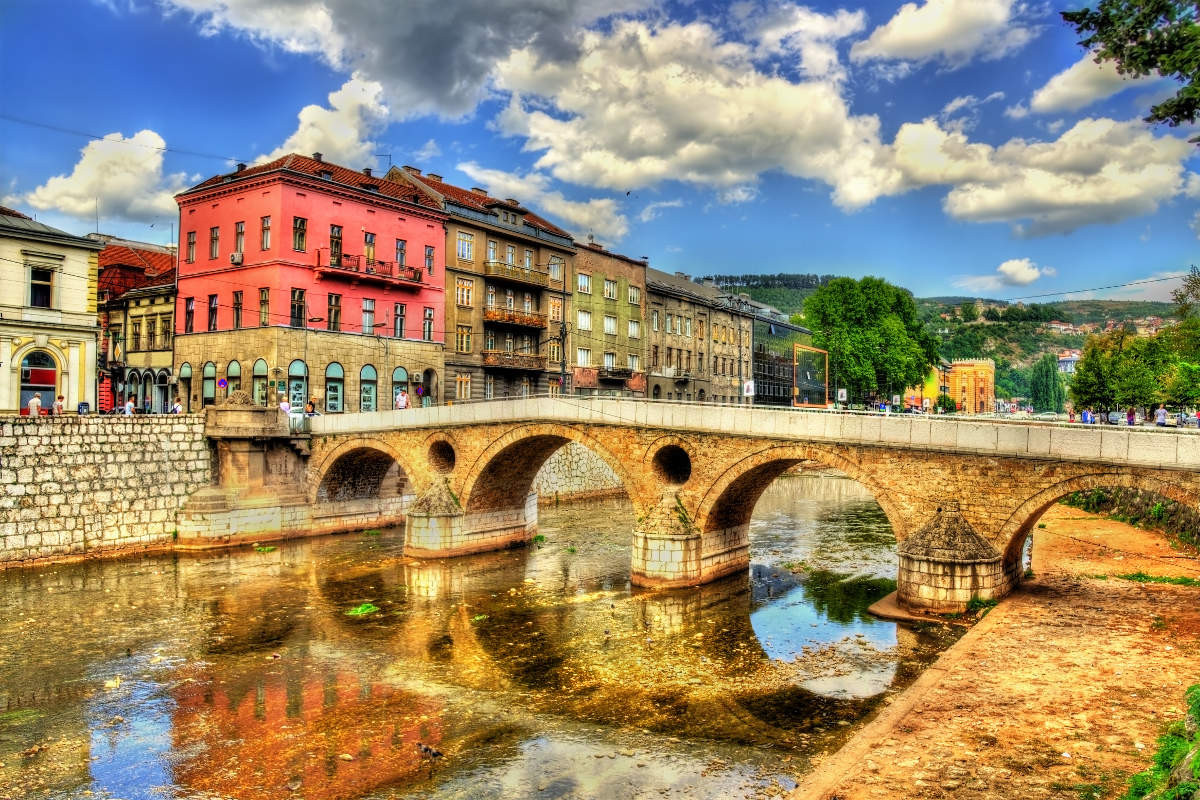 Baščaršija is the very heart of old Sarajevo. The name is derived from the Turkish for 'main market' and it's still lined with stalls, lively coppersmiths' alleys, grand Ottoman mosques, restaurants and lots of inviting little cafes. The market runs through a few car-free streets along the Miljacka River, leading up the wooden Sebilj fountain in a square teeming with pigeons.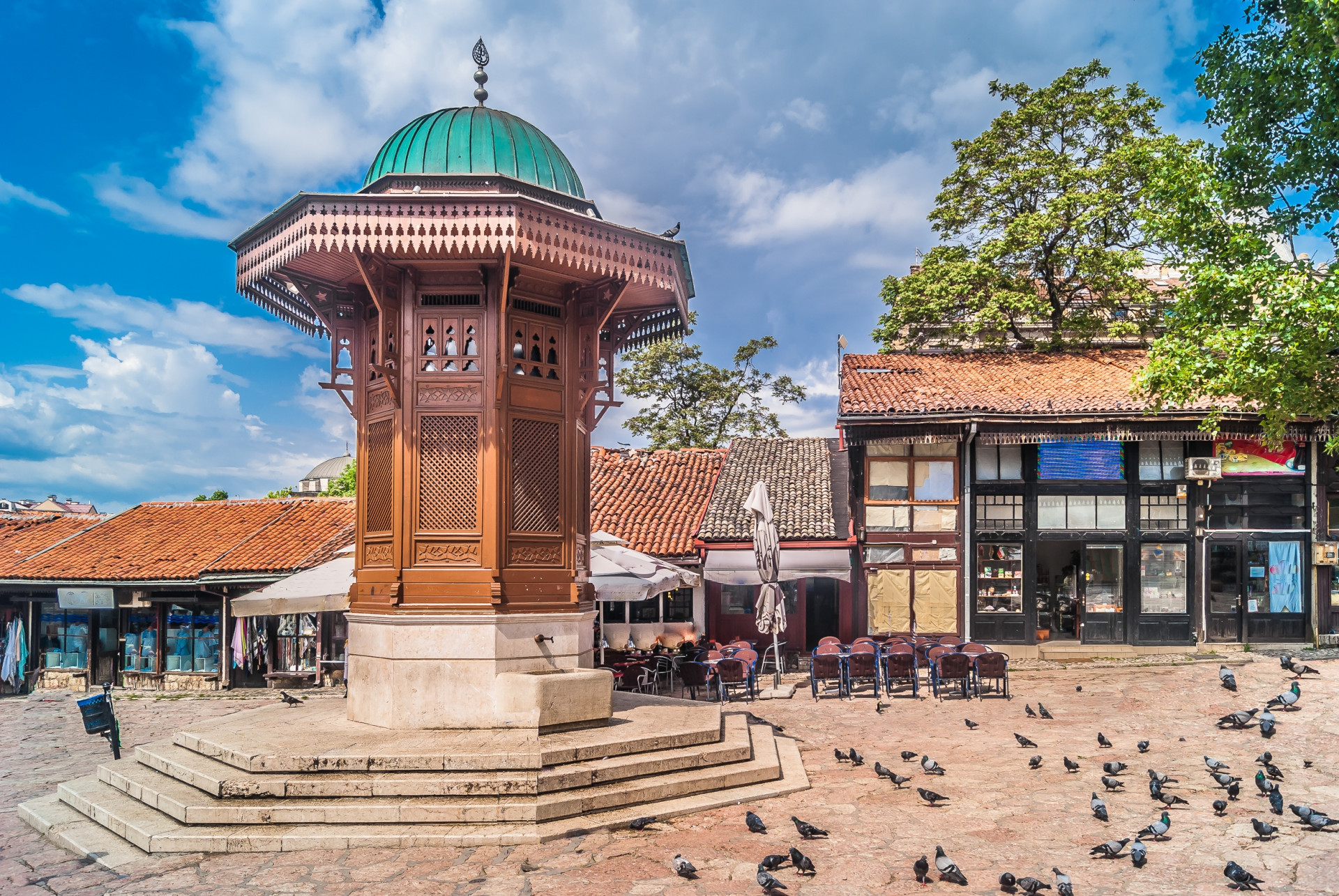 Throughout the bazaar, exotic aromas of spice markets float among those of sizzling meats, sometimes a whole lamb spit-roasted in full view of passersby. Grizzled men in other stalls use metal tongs to pull searing copper from a fire and then hammer it into intricately designed plates, trays, and goblets.
Mornings in Sarajevo traditionally start with Bosnian coffee, which is served in small copper pots (džezve). For lunch, you have a choice of wines that are produced in the many vineyards of Herzegovina, including authentic grape varieties such as 'Žilavka' and 'Blatina', and evening entertainment would be almost unthinkable without beer from the local brewery. Traditional food is both delicious and organic. If you're traveling in Sarajevo, you'll never go to bed hungry. There are just so many delicious things to eat, from hearty ćevapi to flaky burek.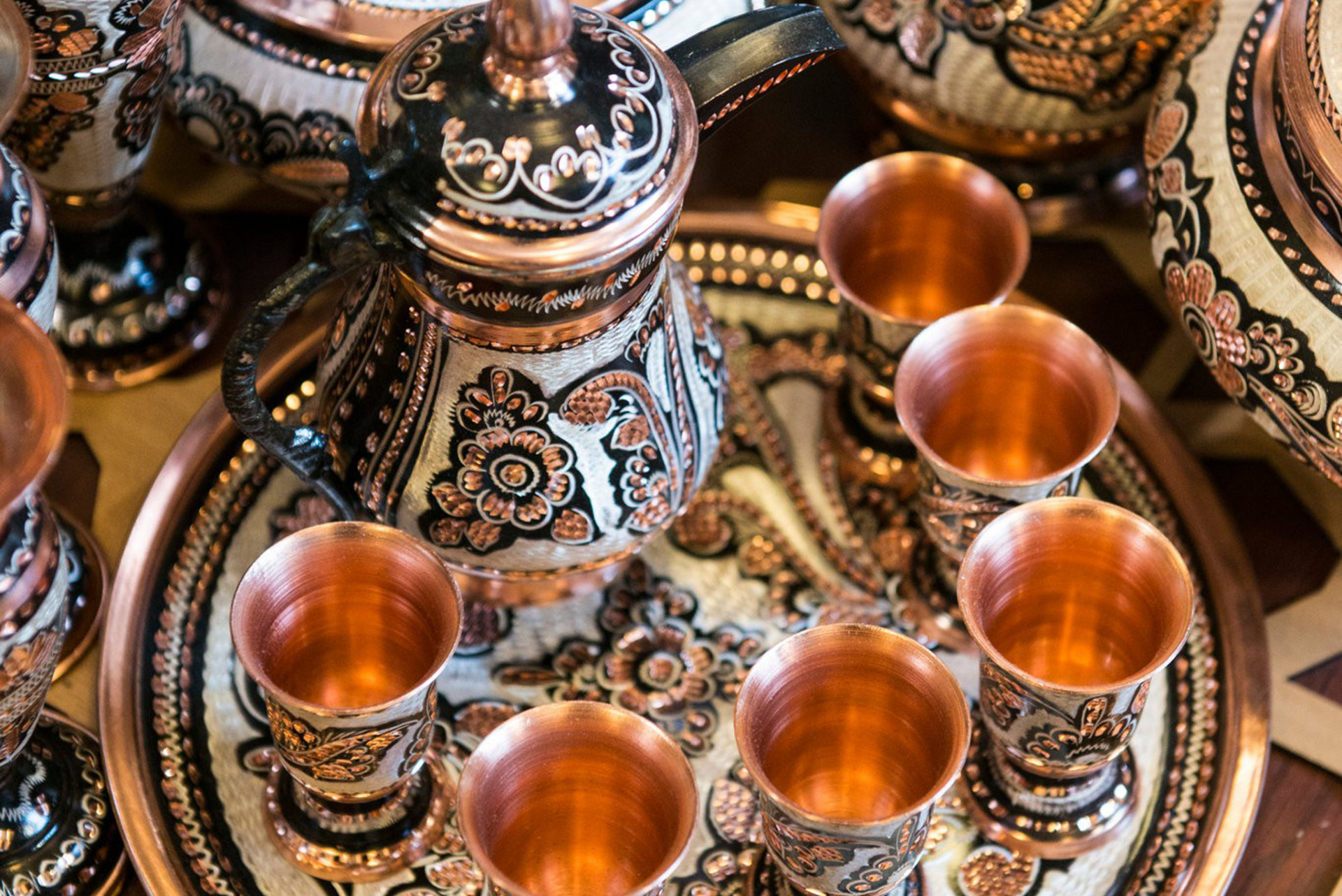 With all of the advantages that one capital city can offer its visitors, in Sarajevo you'll have a chance to find yourself totally outside the urban milieu in lovely and untouched nature, surrounded by greenery and the shade of trees, fresh rivers and streams, where you will be intoxicated by the fragrance of flowers and the lovely sounds of birds.
Sarajevo presents you with an easy entry point into the country's culture, history and way of life. By visiting, you'll sooner be ready to head off and delve further into what makes Bosnia & Herzegovina a fascinating country.