TURKEY İZMİR Tourism Fair, is one of the most important meetings of the tourism sector of Turkey, is opening its doors to the world tourism for 13th time between 05 - 07 December 2019.
TRAVEL TURKEY İZMİR is organized by İzmir Fair Services, Culture and Art Affairs Trade Inc. (İZFAŞ) and Association of Turkish Travel Agencies (TÜRSAB), in the care of Republic of Turkey Ministry of Culture and Tourism and hosted by İzmir Metropolitan Municipality, and will host a large number of participant companies and tourism professionals from several destinations of Turkey and the world in fuarizmir; which is the newest and the most modern fair complex of Turkey.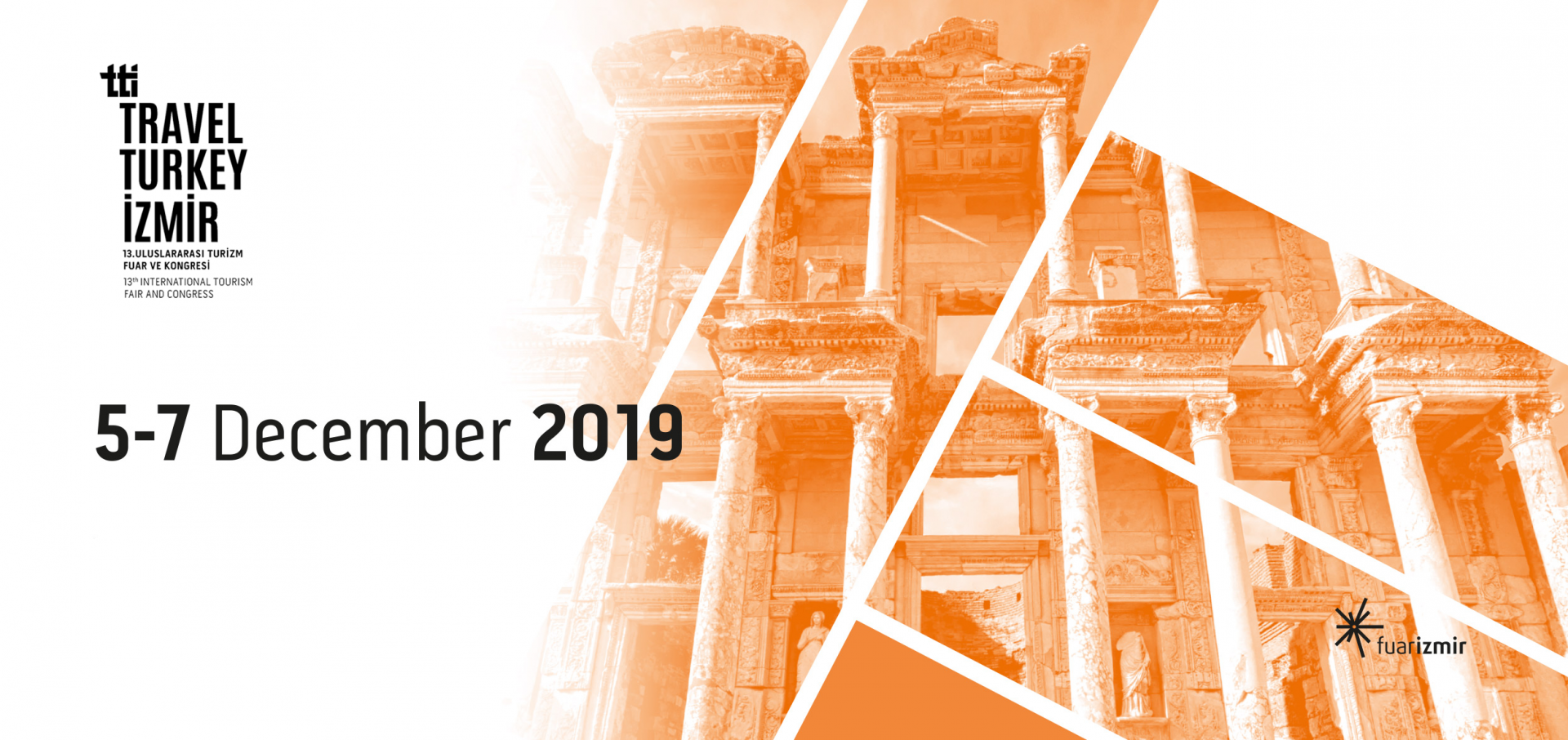 The fair, will give acceleration to the sector this year as well, through the new concepts it has developed and special events; will bring the tourism trends of the world together in İzmir and provide contribution to 2020 tourism. A special concept about "Alternative Tourism", that has been drawing great attention in recent years, will be created in the fair this year. This special division, which contains tourism activities performed in winter sports, mountain climbing, rafting, underwater, culture-arts, nature-adventure and in many other areas, will be participated by travel agencies, accommodation facilities, enterprises, product suppliers and clubs, that are interested in alternative tourism. Travel Turkey İzmir will put its signature under an alternative meeting this year in the tourism sector.
Who are we?
We are a Full-Service-Incoming Tour operator for N. Macedonia and Balkan Region. Our clients are tour operators and travel agencies around the world, who are seeking for their customers the best possible service at a favourable price. We have a DMC section in our company and at the moment we are serving Turkish, German, Russian, Swiss and Korean markets in 8 countries.

Our tour operator DMC Balkans Travel & Events will be at stand number D210 on this TURKEY İZMİR Tourism Fair from 05 - 07 December 2019. Agenda with more info about this 3 day events fair you can see Agenda!
Travel Turkey İzmir Tourism Fair, which is waited excitedly by the tourism sector each year; will continue to open its doors to country and world tourism for the 13th time between 5-7 December 2019 and light the way of the sector.
Fair Date: 05 - 07 DECEMBER 2019
Visiting Hours: 10.00 - 18.30
ADRESS: ZAFER MAH. 840 SK. FUAR ALANI NO:2 GAZİEMİR/İZMİR
TELEPHONE: +90(232) 497 10 00

Fuarizmir renders its services on an area of 330,000 m2 where fairs, congresses, seminars or event organizations are held in fuarizmir; it has 4 exhibition halls, 4 seminar rooms, 5 meeting rooms, an open exhibition area, amphitheater, fairgrounds, fair streets, a parking lot as well as cafe and restaurant areas.

Our team will offer you tour packages and programs for Balkan countries! The following tours are with very affordable and extra prices for start!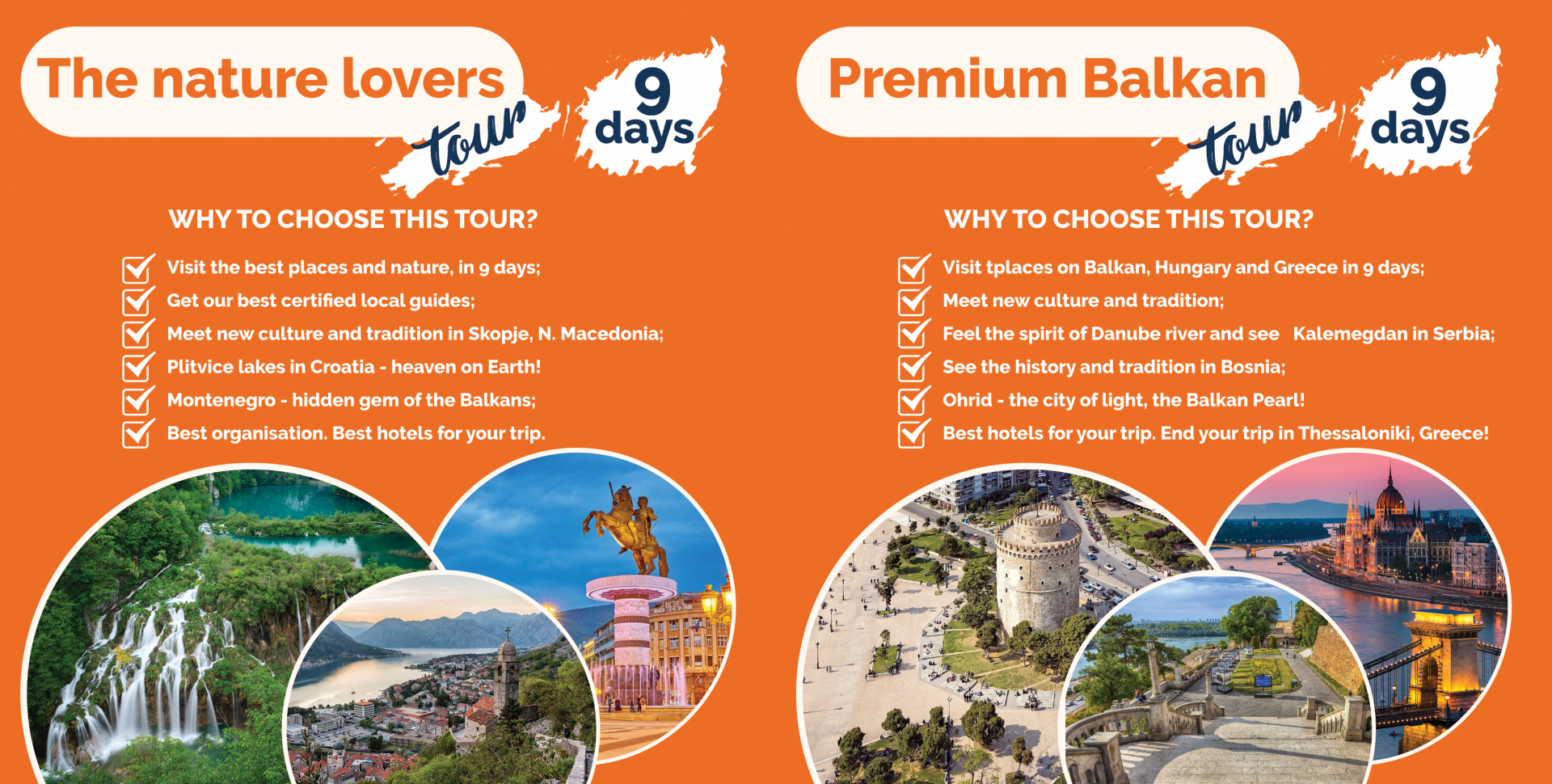 For more info and all tours visit our web site: www.dmcbalkans.com

You can contact us on 00 389 77 739 000 or write it on What's App on our e-mail address: info@dmcbalkans.com
Address: Bul. Turisticka 52, Lamela 1 Lokal 3 Ohrid, Republic of N. Macedonia
We are a Full-Service-Incoming Tour Operator, we are the signature of excellence!