The Church of Saint Sava is the largest Orthodox place of worship in the Balkans and one of the largest Orthodox churches in the world.
It is located on the Vračar plateau, on the eastern part of the Svetosavski Trg square in Belgrade which is believed to be the location where the remains of Saint Sava were burned in 1595 by Ottoman Grand Vizier Sinan Pasha in order to break the Serbian spirit.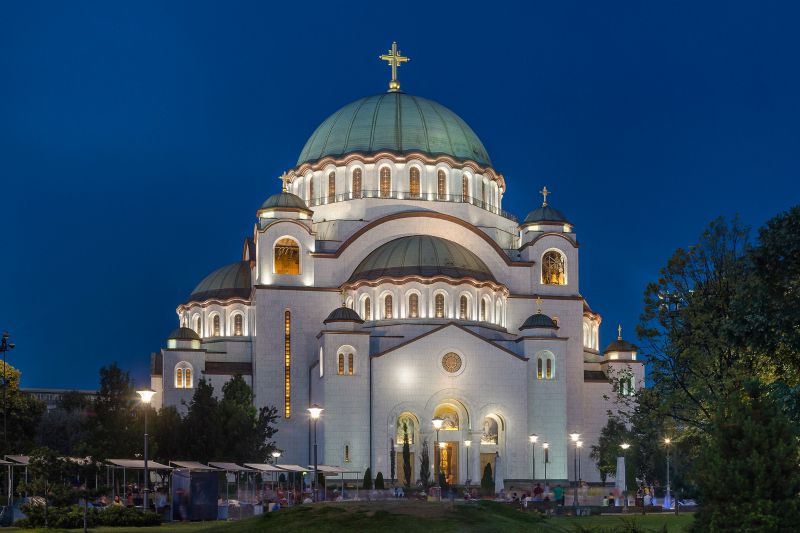 Holding a dominant position in the cityscape of the Serbian capital, the church of Saint Sava is perhaps the most monumental edifice in Belgrade. It is visible from any approach to the city.
Its total height reaches an astounding 82 m with the dome being 70 m high and the main gold-plated cross giving it an additional 12 m height.
The central dome is 4,000 tons heavy and its lifting was the greatest achievement of the construction process. The lifting itself took 40 days.
There are more than 49 bells in the bell towers and over 18 gold-plated crosses on its domes.
The Temple can receive an amazing 10,000 people at any time. It also has four galleries of 1720 m2 on the first and second floors.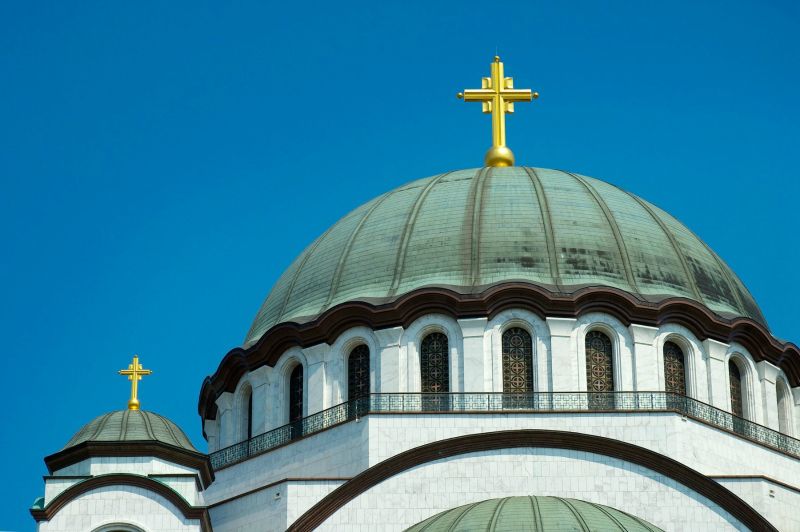 Upon its completion, the interior will be decorated with a multitude of mosaics. The central dome will be adorned with a monumental mosaic of Christ Pantocrator.
The outside is nothing less impressive as the Temple's surface is covered with white marble and granite, which add to its appearance of a beautiful beacon of faith. However, its magnificence is not in its size, but in what it represents to the Serbian people.
One of the largest gatherings in front of the Temple is that on Christmas Eve. Thousands of believers gather around a huge open-air hearth where the Badnik is set on fire. That is how the midnight liturgy and Christmas are celebrated each year with an air of tremendous joy and excitement. Another spectacular event is the Orthodox New Year celebration when Serbs welcome the new year with phenomenal fireworks, music, dancing, and laughter.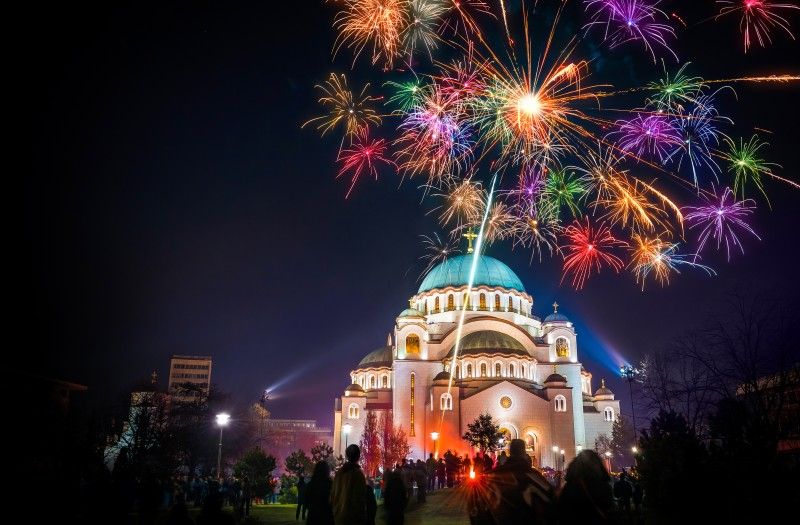 Seven meters below the Church of Saint Sava there is the Church of Saint Lazar, which has underfloor heating, special ventilation heating, and state-of-the-art video and audio equipment.