OVERVIEW:
Short tour of 3 nights, one of which is in Skopje and two in Ohrid. We will get acquainted with the Capital city of N.Macedonia as well as the beautiful Ohrid. We will use the opportunity to see one of the most beautiful monasteries in Macedonia, St. Jovan Bigorski.
DAY 1

Destination: Arrival to Skopje Airport
Meal plan: Lunch, Dinner
Accommodation in Skopje: 4* Hotel
Arrival in Skopje. Meet and greet the guide at the airport. Upon arrival in capital of Macedonia walking tour of Skopje and visit Mother Theresa house, Old Railway station, Warrior on horse, and many of the monuments from the project Skopje 2014, famous Stone Bridge and part of the old bazaar, Kale Fortress, Mustafa Pasha mosque, Old Bazar, Macedonia Street. Lunch. Free time. Accommodation and dinner at the hotel.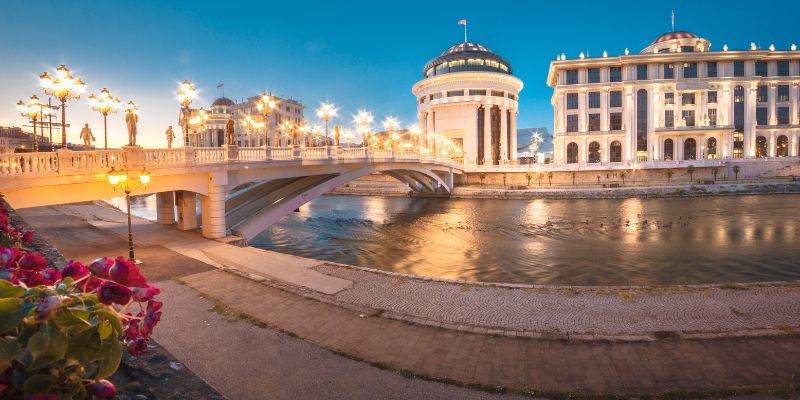 DAY 2

Destination: Skopje-Mavrovo-Bigorski-Ohrid
Meal plan: Breakfast, Lunch, Dinner
Accommodation in Ohrid: 4* Hotel
Round trip to National Park Mavrovo, the biggest park in the Balkans. Along the way we will visit several cities and picturesque mountain villages, the road is through mountain and deep gorges. First stop is the colorful city of Debar where several thousand people live. Second stop is the famous monastery St. Jovan Bigorski, still inhabited by monks. It is well known for its woodcarvings and rich history. Lunch and free time. Accommodation and at hotel in Ohrid.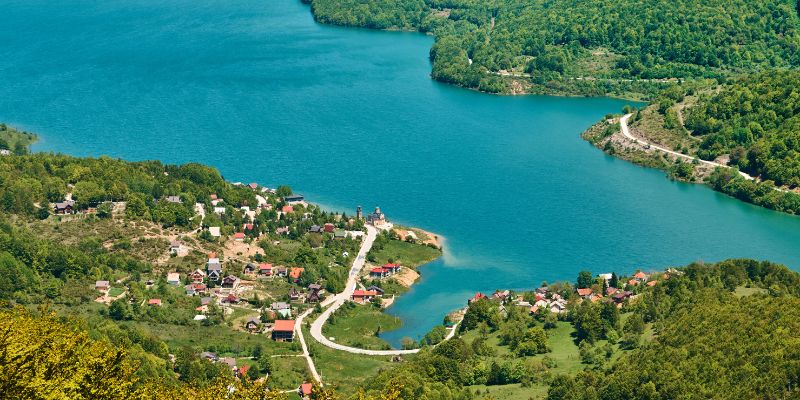 DAY 3

Destination: Ohrid-St.Naum-Ohrid
Meal plan: Breakfast, Lunch, Dinner
Accommodation in Ohrid: 4* Hotel
Upon arrival start with exploring of Ohrid old town – the cultural capital of Macedonia protected by UNESCO and the birthplace of the Cyrillic script. During the city tour St. Sofia Church, Old Plane Three, the statue of Kiril and Methodi, Ali Pasha Mosque, Helveti tekke, Old bazaar will be seen. Lunch.
Than visit the Monastery of St.Naum. First stop of this trip will be Bay of bones, museum of water and archeological site. The Bay Of The Bones is unique chance to learn about life in prehistoric times and experience the time traveling.
Monastery of St.Naum - with serene surroundings, picturesque scenery and religious history, the Monastery of St. Naum, built in the beginning of X century, sets the prevailing archetype that runs through the entire country of Macedonia – this is truly a place where wonders of nature blend perfectly with the most captivating monument of religion.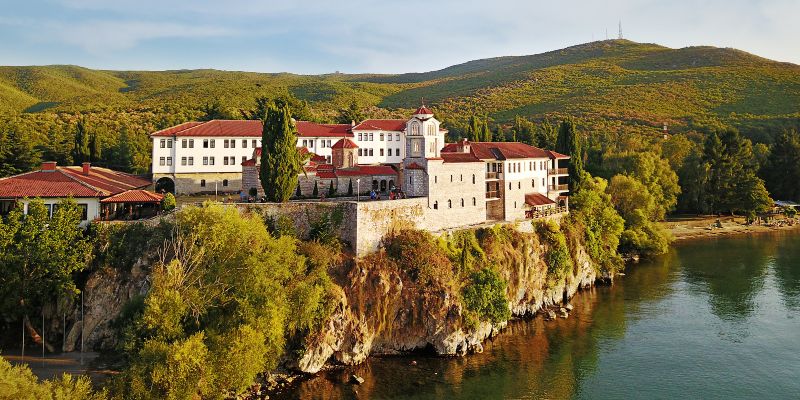 DAY 4

Destination: Ohrid-Skopje
Meal plan: Breakfast
No Accommodation
After the breakfast check out from the hotel. Transfer to the airport for your flight back to home, bringing back wonderful memories and momentous souvenirs from trip in Macedonia.
***END OF SERVICES***