OVERVIEW
Short tour with 2 overnights in Skopje, with an optional daily tour to Ohrid and Bitola.
DAY 1

Destination: Arrival to Skopje Airport
Meal plan: / 
Accommodation in Skopje: 4* Hotel
Welcome to N.Macedonia! At the airport in Skopje look for DMC Balkans Travel & Events sign.
After meeting with our guide and gathering all the information about the tour, start with Skopje city tour. The tour includes sightseeing of the following sights: Kale Fortress, Stone Bridge, Macedonia Square, Alexander the Great statue and fountain, Feudal Tower, Clock Tower, Daut Pasha Hammam, Aqueduct, Kapan Han, Kurshumli Han, Old Bazaar, Mother Theresa memorial house, Old train station.
There are several mosques in Skopje. Some of the prominent mosques in Skopje include Mustafa Pasha Mosque, Sultan Murat Mosque, Jahja Pasha Mosque, and the Isa beg Mosque. Lunch in a local restaurant and proceed to Matka Canyon. Canyon Matka is easily Macedonia's most distinguishable landmark – and an artificial wonder that you simply must see to believe. Check-in hotel, dinner and overnight.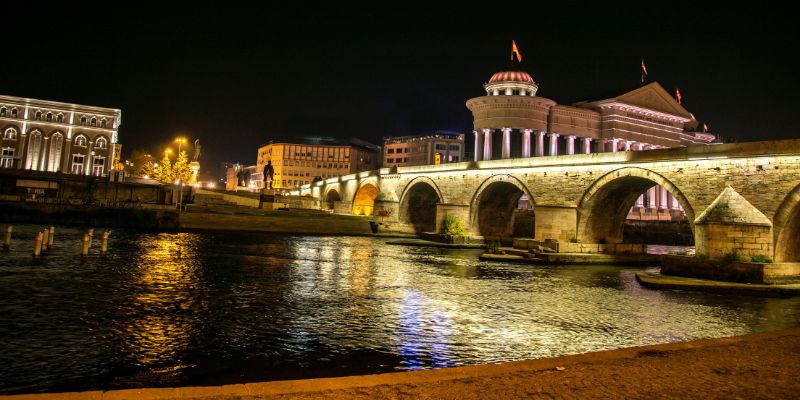 DAY 2

Destination: Skopje-Tetovo-Ohrid-Bitola-Skopje
Meal plan: B
Accommodation in Skopje: 4* Hotel
After breakfast at the hotel optional visit to Ohrid-Bitola.
We drive to Ohrid. Prepare to discover Ohrid-The Balkan Pearl and the most seductive city in Macedonia!
On our way to Ohrid, we will stop in Tetovo for sightseeing the unique Painted Mosque from XV century. Upon arrival in Ohrid, lunch in a local restaurant and start with Ohrid city tour. Ohrid city tour includes sightseeing of the following sights: Old Bazaar of Ohrid, Ali Pasha Mosque, Old Chinar Tree, walking through the old town, Upper Gate, Fortress of Samoil, Ancient Theatre, church of saint Sophia, st. Jovan Kaneo and more historic monasteries, Church of Saints Clement and Panteleimon, pearl Shop and Ohrid Square.

Optional tour to Saint Naum.
Drive to Bitola and start with city tour. Bitola city tour includes sightseeing the following sights: Heraclea Lynceststis and the well preserved floor mosaics, fine examples of Early Christian Art.,Bitola Museum, the famous Shirok Sokak street.
Return to the hotel in Skopje and overnight.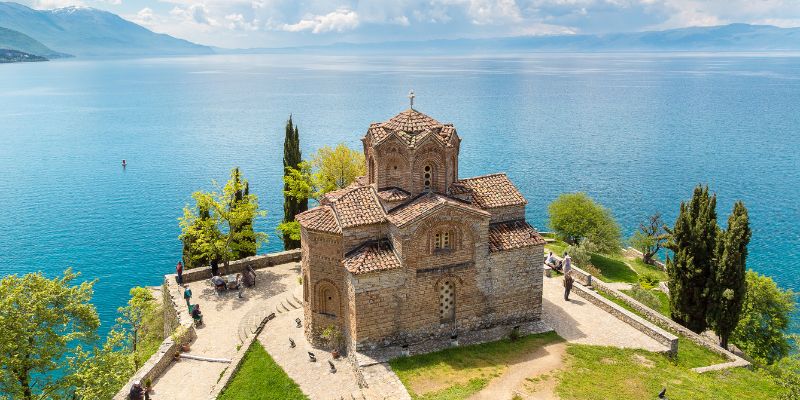 DAY 3

Destination: Departure from Skopje
Meal plan: B
No accommodation 
We came to the end of this amazing adventure.

Transfer to the Airport for your flight back home, bringing back wonderful memories and souvenirs from the tour.
It is time to count days until your next adventure with DMC BALKANS Travel & Events.