So you want to experience the Balkans in all its glory?
The Balkans are some of the most colorful and interesting places in Europe and it is hard not to love all the countries that make up this region. From mountain chains to gorges, highlands to deep valleys, the Balkan peninsula never fails to surprise.
There are countless things to do, roads to discover, and a whole lot of history that you won't find in any guidebook. Here are some of the best places you should not miss.
1. Ohrid (Macedonia)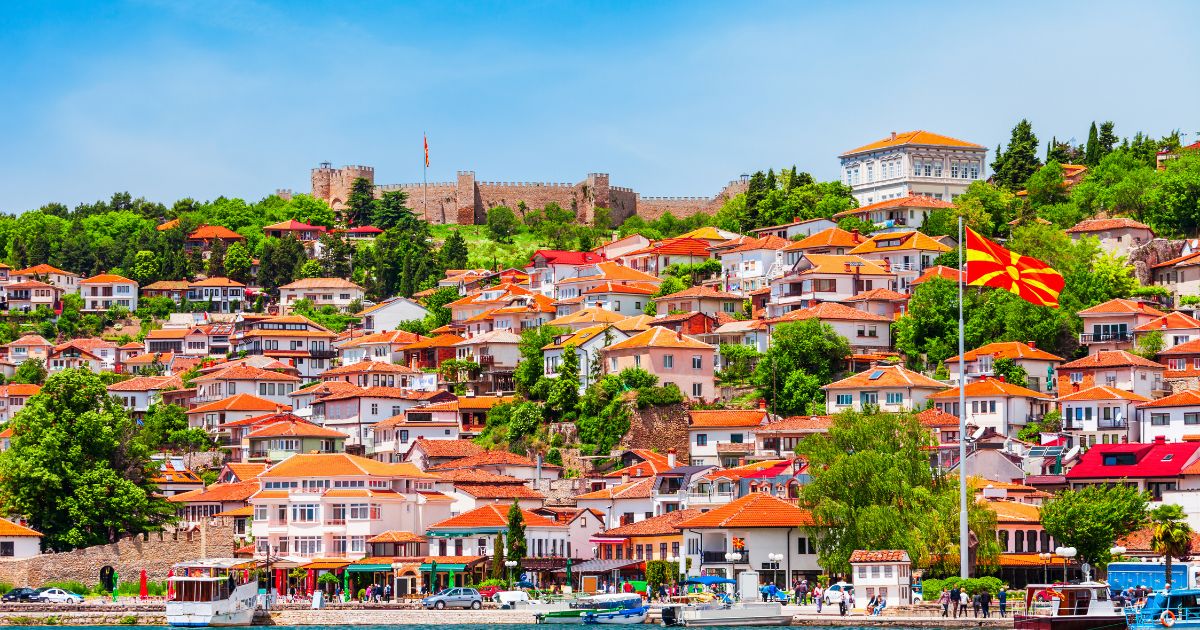 Ohrid is one of the few cities in the world that is protected as a cultural and natural heritage by UNESCO. From its people to its architecture, from delicious meals to its famous lake, Ohrid is a place you want to stay for some time. The old part of town is filled with National monuments and archeological sites, so it will keep you captivated for hours.
Visit the church of St. Sophia, one of the most important monuments from the 9th century. Don't forget to look up and admire the fantastic dome and mosaics. Enjoy a breathtaking view of the lake, while admiring the beautiful architecture of one of Europe's most captivating churches – the Church of Saint John the Theologian. The church was recorded on the National Geographic magazine's cover image which became a big hit in the world. The church is located on the cliff over Kaneo Beach overlooking Lake Ohrid and serves as a tourist attraction for travelers from around the world.
The monastery of St. Naum is an amazing place you should not miss when you are in Ohrid. It is 30 km away from the city and it is situated on a rock in front of Lake Ohrid. Be sure to rent a rowboat and visit the springs of the river Crn Drim.
2. Dubrovnik (Croatia)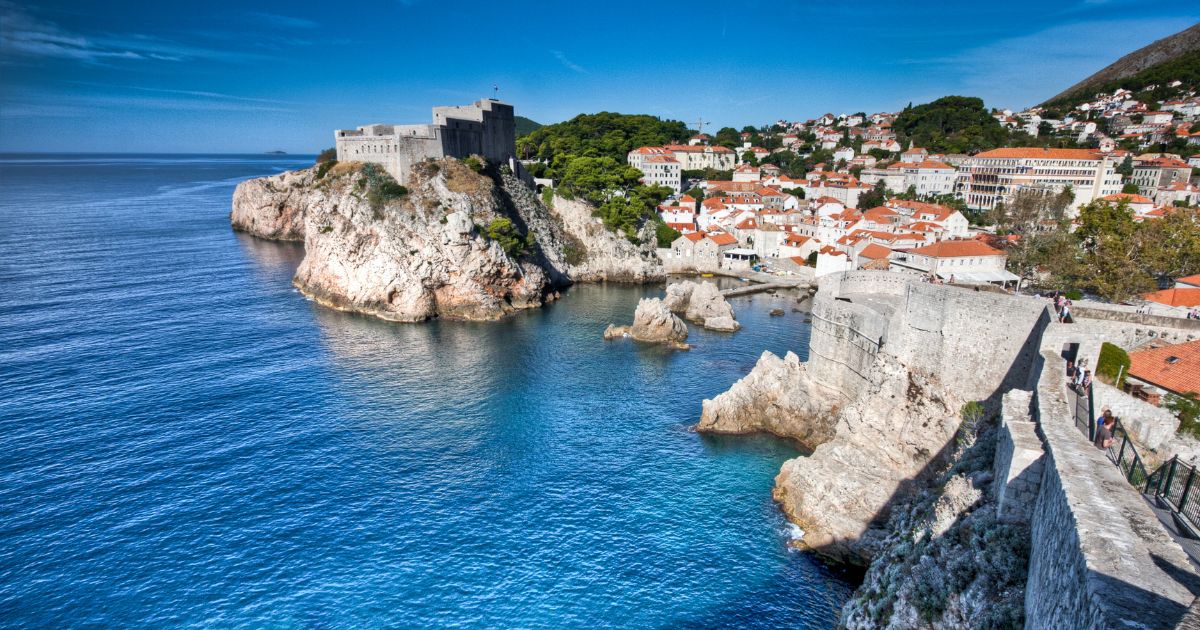 Dubrovnik, also known as the "Pearl of the Adriatic" is the place to be if you want to spend your holidays in a charming city full of history and culture. The old town part of Dubrovnik is a UNESCO World Heritage Site, known as one of the most glamorous and famous places in Europe. It will take you back in time as soon as you set foot on its historical walls. The Old Town is characterized by numerous places that have high historical and cultural importance. The tour of these old ramparts starts through the old Pile Gate, then continues through the main street Stradun, a pedestrian area where cafes, restaurants, and boutiques are located. Exploring the authentic area will take you to several important landmarks such as Sponza Palace, Rector's Palace, Dubrovnik Cathedral, and the Onofrio's Fountain.

Dubrovnik is one of the most beautiful places in the world and is certainly a must-see if you are visiting Croatia.
3. Santorini (Greece)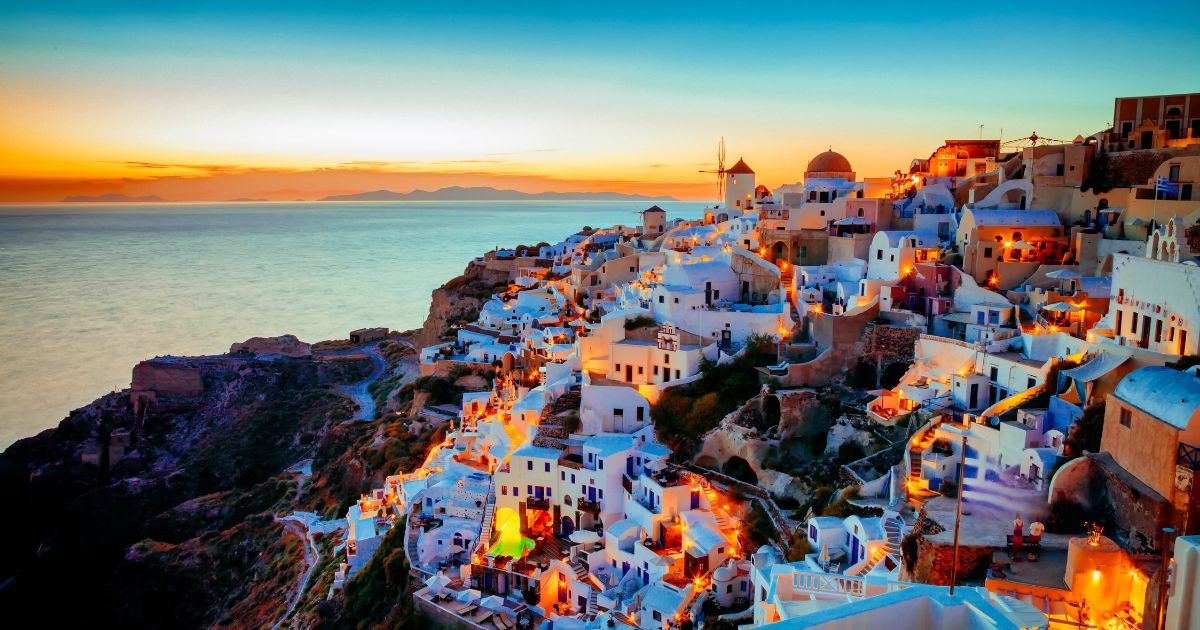 Escape to a place of beauty and serenity!
Welcome to Santorini, a magical place where the unique beauty of nature and history come together. The island is covered in breathtaking views, majestic white-washed houses, pristine villages, perfect beaches, and romantic sunsets. There is no better place to fall in love. Santorini is a dream come true for travelers looking for the perfect getaway.
4. Lake Bled (Slovenia)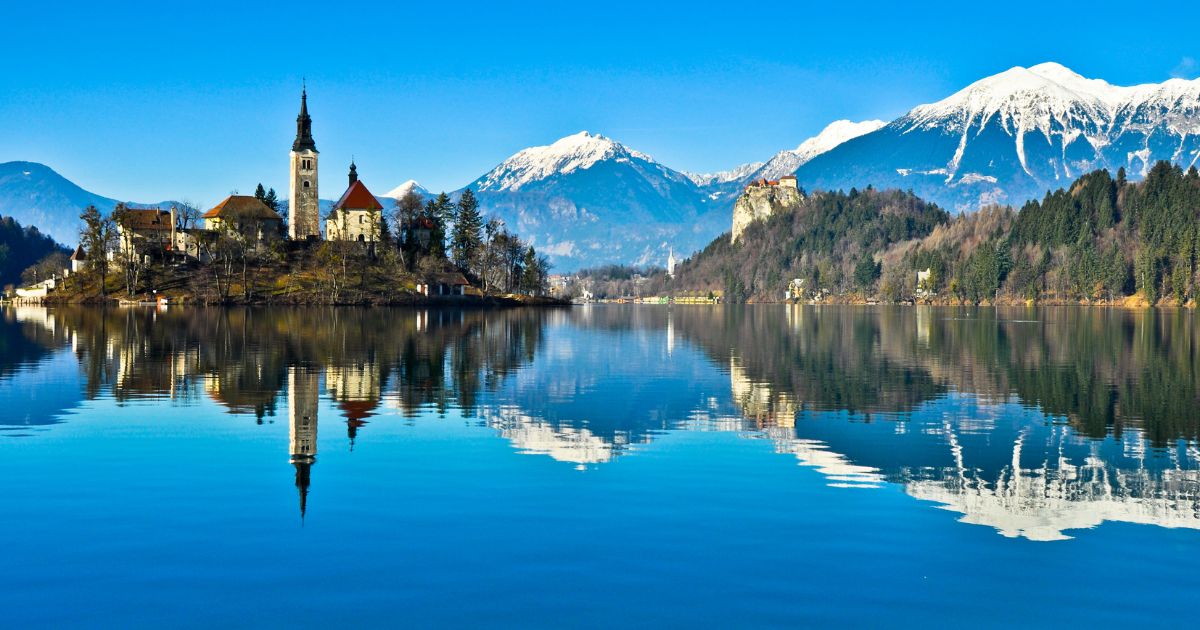 Slovenia - a beautiful country which, due to its favorable geographical location and unique natural conditions, has become a popular destination for tourism in Europe. Lake Bled is undoubtedly one of the most magnificent spots in Slovenia, famous for its incomparable beauty. This natural place attracts numerous visitors from all over the world who arrive here to see the emerald depth of the lake, admire the stone medieval castle, and visit the little but charming town with several sights. If you visit this place you will be pleasantly surprised by fabulous views of this picturesque town, crystal clear water, and mountains covered by fir trees. Don't forget to rent a boat to the famous Church of Assumption of Mary.
5. Kotor (Montenegro)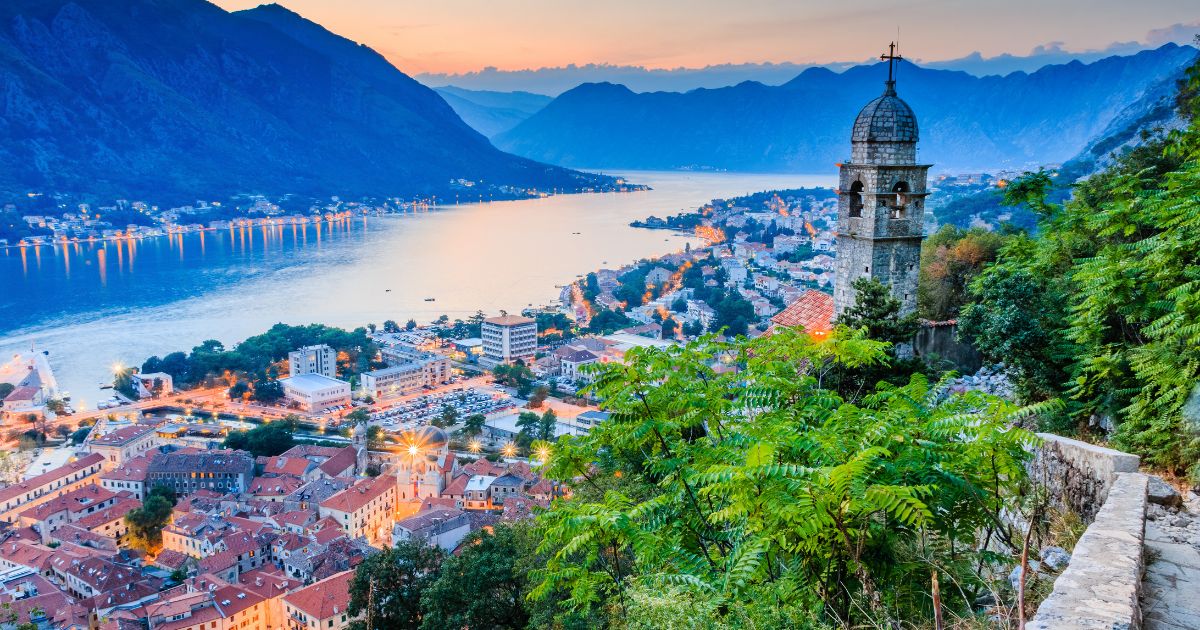 Kotor, with its medieval architecture and stunning coastal landscapes that overlook the crystal blue waters of the Adriatic, has been included in the UNESCO World Heritage List. While you're here, head over to the Fortress of San Giovanni, which dates back to Roman times. The Old Town is known for its famous Venetian architecture, narrow streets full of traditional restaurants, museums, and shops! Make sure you head over to the Cathedral of Saint Tryphon, which is simply beautiful.
Sailing in the beautiful Bay of Kotor is a great opportunity for you to make unforgettable memories.
6. Zadar (Croatia)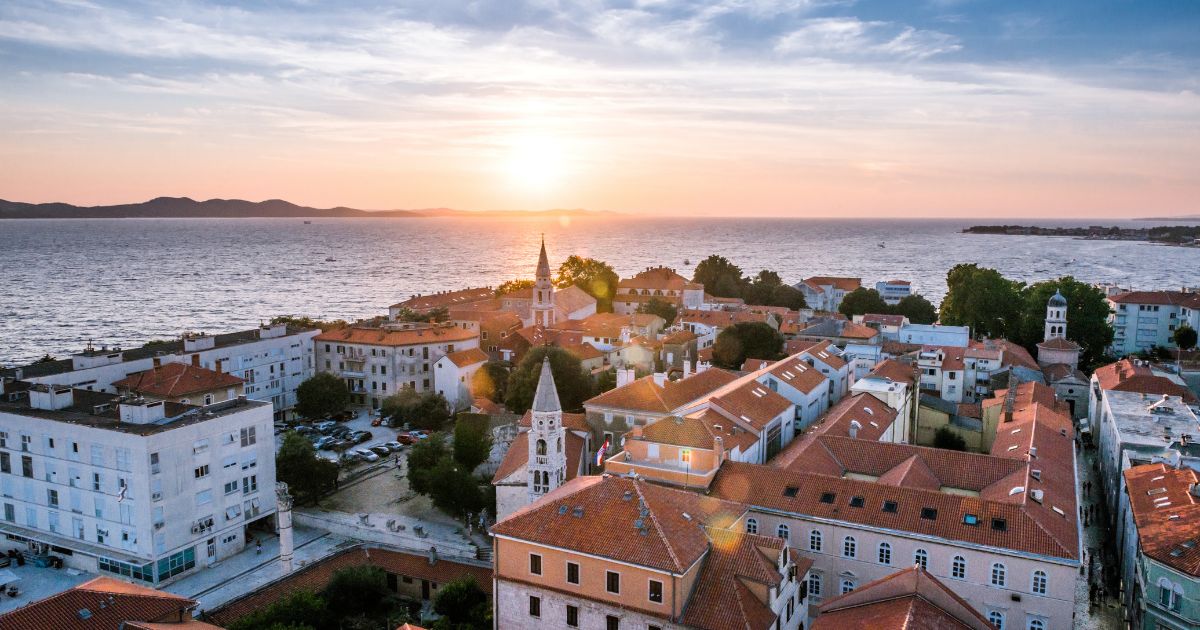 Zadar is more than 3,000 years old and it remains one of the most beautiful cities on the Adriatic. Here you will find the most charming beaches, where you can relax and enjoy the sun on the Adriatic Sea, do sports activities or just lay in the sun. Be sure to check out St Donatus Church, which is the largest Pre-Romanesque building in Croatia. The Roman Catholic Cathedral of St. Anastasia built in Romanesque style is another historic building that will fascinate you. Come to Zadar and walk along the city streets filled with wonderful stories from the past, and enjoy the picturesque scenery of the city's architecture.

7. Perast (Montenegro)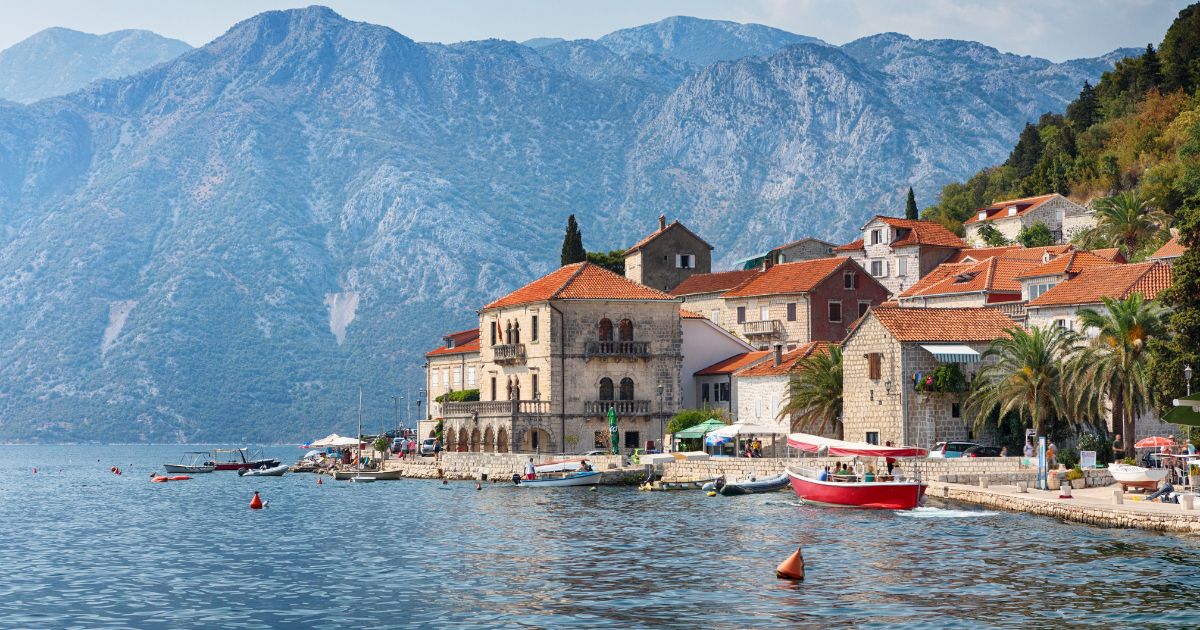 This picturesque place is known for its beauty and numerous monuments that date back to the period of Venetian rule. The city itself is quite small, but tourists cannot stop visiting it. It attracts everyone with its charming atmosphere and the beautiful bay. It has numerous churches, whilst the church of St. Nikola stands out with its special beauty. This church, which is located on the shore, has a beautiful yard with exotic palm trees. But Perast hides more secrets. In the sea, you will find two charming islands: Our Lady Of The Rocks and Saint George.
8. Mostar (Bosnia and Herzegovina)
Visiting Mostar is a must-do in Bosnia and Herzegovina. It is one of the most beautiful cities in the country, with a rich cultural background. A fairytale town that today is probably the most famous destination in Bosnia because of the magnificent Ottoman Old Bridge. It was built in the 16th century but was demolished in 1993 as a result of turbulent times and brutal war. But today the bridge has been rebuilt and proudly rises above the clear and turquoise waters over the Neretva River. To get the best view of the bridge, but also a beautiful panoramic view of the whole city, climb to the Koski - Mehmed Pasha Mosque and get your camera ready. Stroll through the narrow streets and alleys and admire the old houses with authentic Ottoman architecture.
9. Mykonos (Greece)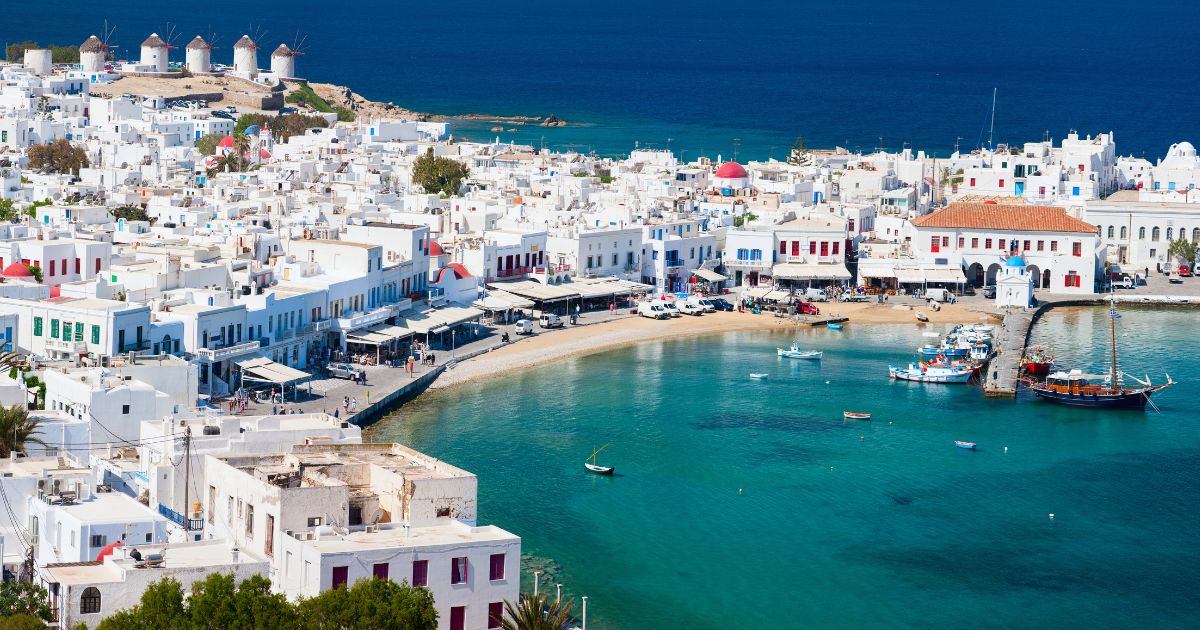 Mykonos is known for its incredible beaches, great nightlife, delicious food, and luxury hotels.

Mykonos is an island that never sleeps, visited mostly by young people, who come to have fun. While some may think it is nothing more than a party location, the reality is that Mykonos has much more to offer in terms of history and culture. A place where aristocratic white-washed houses sit across from historical ruins and sandy beaches, verdant hills, and artfully distressed buildings.
Do not forget to visit Chora, a typical Cycladic village with narrow cobbled streets and beautiful white houses, little chapels, and many traditional shops.
A photogenic paradise, dotted with picture-perfect beaches and turquoise waters!
10. Belgrade (Serbia)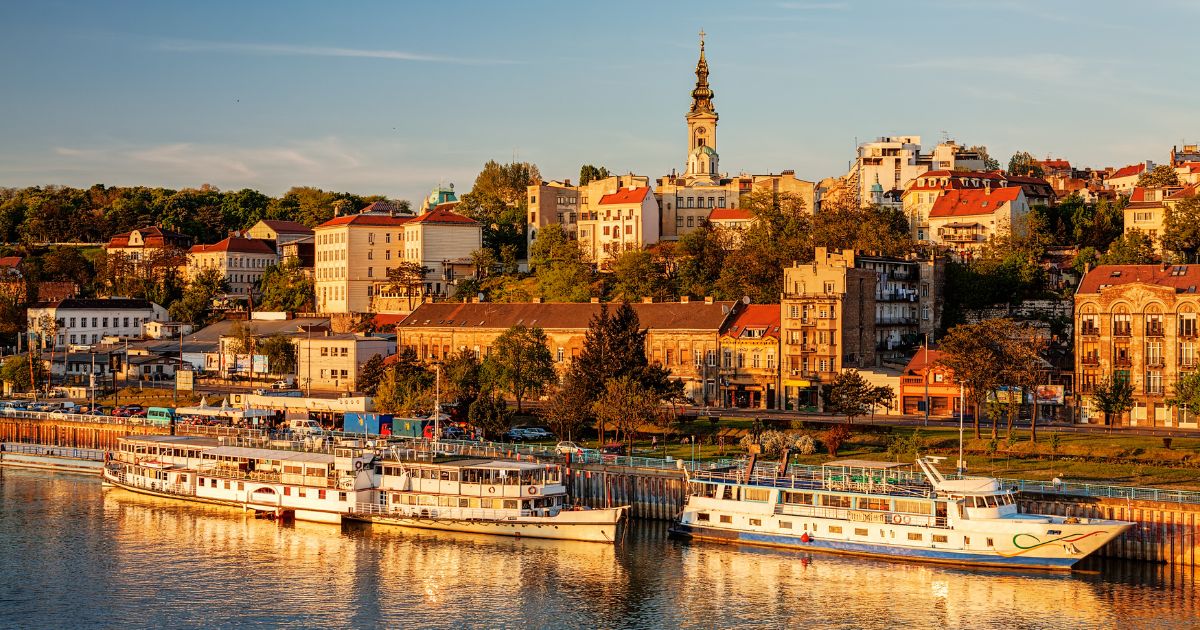 The capital city of Serbia was able to maintain its identity and culture after the fall of Yugoslavia in a war that lasted throughout the '90s. This shows how strong and proud Serbian people are despite the struggles they underwent.
Belgrade is one of the most beautiful and developed cities in Eastern Europe, with wonderful nightlife, interesting museums, historical sites, and authentic people to please both locals and visitors. The city is bustling with hidden gems and cultural treasures. From fascinating museums to grandiose architecture, Belgrade holds such a diversity of destinations that you will have trouble deciding where to go first. There are many interesting things to do here, starting from visiting historical sites like Kalemegdan Citadel, exploring the street art scene around Savamala, buying new design items at independent boutiques, tasting delicious cuisine, or going out to clubs and parties.
11. Sofia (Bulgaria)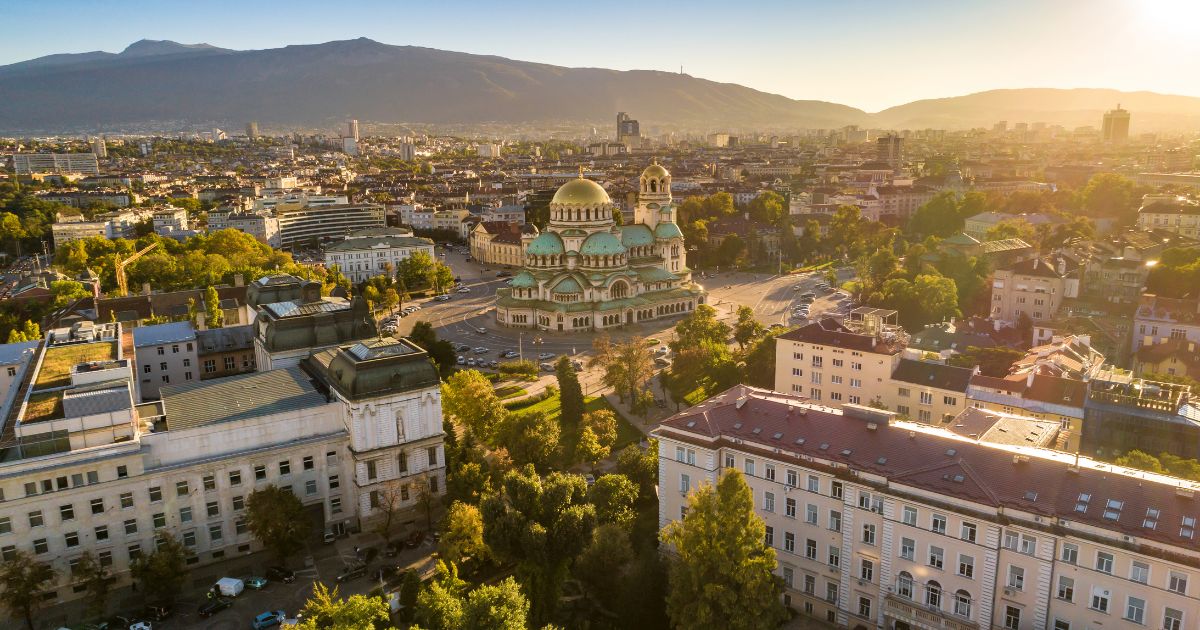 Sofia It's a beautiful city with an elegant old square in the center, plenty of great restaurants, outdoor cafes and parks, incredible nightlife, impressive culture, and many historical attractions nearby. From history and art galleries to churches, museums, and awesome shops – Sofia is all that you need. As one of the oldest cities in Europe, it still has a lot of nice things to offer. Be sure to see Vitosha Boulevard and the Alexander Nevsky Cathedral!
More stories from
DMC Balkans Travel & Events
:
DMC Balkans Travel & Events Tours:
We are creating unique travel experiences for your customers in the Balkan Region!